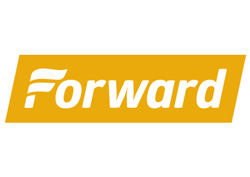 NEW YORK and WASHINGTON (PRWEB) January 31, 2018
Leading Jewish American news organization the Forward will host an evening of conversation between Associate Justice Ruth Bader Ginsburg, Supreme Court of the United States, and Editor-in-Chief Jane Eisner on Thursday, February 1, 2018 at the Adas Israel Congregation. As it celebrates 120 years of innovative publishing, the Forward remains committed to their mission of connecting American Jews through cultural insight, meaningful discourse, groundbreaking news coverage and award-winning, independent journalism. This discussion is part of a series of nationwide events taking place over the course of the year to mark the publication's 120th anniversary. The sold-out interview between the two trailblazing women will focus on the intersection of law, media and Jewish life.
"The Forward has been telling the American Jewish story for the last 120 years, and highlighting Justice Ginsburg's perspective and ideals is a fantastic way to continue our tradition of leading edge truth telling," says Editor-in-Chief Jane Eisner. "It's an honor to take part in this dialogue with Justice Ginsburg."
Adas Israel was founded in Washington, D.C. in 1869 and is the largest Conservative synagogue in the city. For anyone who is unable to attend in person, the Forward will be livestreaming the conversation. To access the live broadcast please visit http://www.forward.com/RBG.
Media Contact:
TheForward(at)clarity(dot)pr
About The Forward
Founded in 1897 as a Yiddish-language daily, the Forward (http://www.forward.com) has evolved into a digital-first publication with daily online reporting on Jewish news, opinion and culture, alongside an in-depth monthly magazine in both English and Yiddish. The Forward's perspective on world and national news, and its unparalleled reporting on the Jewish perspective in modern America, have made it the most influential nationwide Jewish media outlet today. Forward.com reaches more than 1.8 million average monthly users. The Forward has won numerous awards since its creation, including repeated recognition by the Society of Professional Journalists for its timely reporting and balanced commentary on politics, arts and culture.