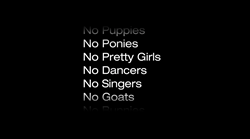 "The Made in America message is stronger than ever and consumers celebrate, with their wallets, those products and companies that manufacture their products in the USA."
BOLINGBROOK, Ill. (PRWEB) February 02, 2018
Automotive floor mat manufacturer WeatherTech will run its 30-second commercial titled American Factory during the first half of NBC's broadcast of Super Bowl 52 Sunday, Feb. 4 from U.S. Bank Stadium in Minneapolis. It's the fifth consecutive year WeatherTech has advertised during the Super Bowl.
Continuing with its Made in America campaign, the WeatherTech spot for this year features the construction of the company's 125,000 square foot facility on its Bolingbrook, Illinois campus with the silent message of "We Build, Buy and Hire American" and "We're Doing Our Part."
"The Made in America message is stronger than ever and consumers celebrate, with their wallets, those products and companies that manufacture their products in the USA," said David MacNeil, founder and CEO of WeatherTech. "Our spot this year, doesn't have dogs, no models, no stunts, no jokes, we don't even have voice over. We wanted the visual of another WeatherTech facility being built that is now producing our FloorLiners and employing an additional 250 people to do the talking."
Since the company, known for producing the finest automotive accessories and home goods, first ran in the Super Bowl in 2014 it has added six new facilities, more than 800 new jobs and is soon to open a new headquarters building on its Bolingbrook campus.
The spot was produced and filmed entirely in-house by the WeatherTech media group.
"In our fifth-year advertising during the Super Bowl broadcast, we wanted to celebrate the fact that we are doing our part to keep America moving forward," MacNeil continued. "We are approaching 2,000 employees and we have been able to keep our annual growth rate at, or above, 15 percent since we started the business in 1987. The Super Bowl, with its 111 million viewers, is a part of our marketing mix that has worked for us. Every year, we have witnessed increased traffic to our web site, phone center and network of distributors worldwide.
"We've built our company on the principal of producing the best American engineered and manufactured products to protect our customers' vehicles."
The WeatherTech spot is scheduled to run during the first half of the game. The ad can be viewed at WeatherTech Super Bowl spot, password wtsb2018. To get a downloadable copy contact Kyle Chura at kyle(at)kcapr(dot)com.
WeatherTech automotive accessories can be ordered online at http://www.WeatherTech.com, by calling 1-800-CAR-MATS (1-800-441-6287) or by visiting the WeatherTech Retail Store at 841 Remington Blvd., Bolingbrook, Illinois 60440.
WeatherTech®, FloorLiner™ and DigitalFit™ are registered trademarks of MacNeil Automotive Products Limited.
For additional information or questions, please contact Kyle Chura, kyle(at)kcapr(dot)com or call (248) 821-0468.
WeatherTech®
WeatherTech® is headquartered in Bolingbrook, Illinois. WeatherTech® has long been recognized by the discerning automotive enthusiast as a supplier of accessories of unparalleled quality. In addition to the WeatherTech® brand, the company supplies products to many automobile manufacturers (OEM) as an original equipment supplier. More information can be viewed at http://www.WeatherTech.com.