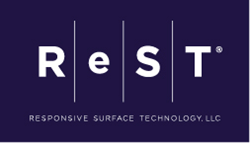 "The ReST Bed™ uses sleep technology to be the best mattress for recovery. We are proud to expand our relationship with ReST as it furthers our mission of offering customers the chance to find the perfect mattress."
Atlanta, GA (PRWEB) January 28, 2018
Denver Mattress Company ("Denver Mattress") is pleased to announce that it has increased by fifty percent the number of stores selling the ReST Bed™ from sleep technology innovator, Responsive Surface Technology, LLC ("ReST").
Since initially adding the ReST Bed™ to its product line in March 2017, Denver Mattress has seen great sales growth and an incredible customer experience. This is particularly important for Denver Mattress, who for years has ranked as one of the very best mattress stores in the nation for quality, service, selection, and value.
"The ReST Bed™ uses sleep technology to be the best mattress for recovery," said Brenden Maves, National Sales Manager. "We are proud to expand our relationship with ReST as it furthers our mission of offering customers the chance to find the perfect mattress."
Touted by Engadget as the "smartest smart bed," the ReST Bed™ is the winner of "Innovation" and "People's Choice" awards at CES, the world's most important consumer electronics show. The ReST Bed™ promotes better circulation, which increases the amount of oxygen muscles can receive. The sleeper can customize pressure-relieving adjustments to the parts of the body that need them most that night.
Additionally, the ReST Bed's™ patented fabric senses the sleeper's unique shape and pressure profile – and then uses that data to ensure that the surface automatically responds to improve spinal alignment and head-to-toe back support.
"We are excited that Denver Mattress, one of the mattress industry's most important and influential retailers, has put the ReST Bed™ in more stores," says Lloyd Sommers, General Manager of ReST. "As a result, more people have the opportunity to experience why the ReST Bed™ has in less than three years become the leading mattress for endurance athletes and those with back pain."
About ReST
ReST's mission is to perfect the sleep experience. ReST is the only company with an integrated solution that not only tracks sleep data but automatically responds to that data to help people sleep better.
Our main product is the ReST Bed™: the only truly smart bed. The ReST Bed™ incorporates our patented smart fabric, which senses changes in pressure and interacts with the mattress in order to automatically respond to the sleeper's comfort and support needs throughout the night. In addition, a ReST Bed™ provides useful information and data about consumers' sleep patterns. Above all, ReST Beds™ – like all of our products – help people sleep better so that they can live healthier and more productive lives. https://www.restperformance.com/
About Denver Mattress
Denver Mattress manufactures its mattresses in its Denver-based factory and distributes them to its own retail stores. By having a single factory, Denver Mattress is able to maintain high quality control standards and deliver a more consistent product at a lower cost than multiple factory producers. A Better Tomorrow Starts Tonight.® http://www.DenverMattress.com.