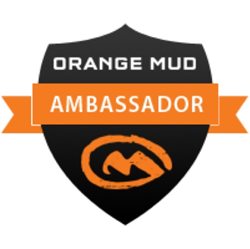 The key to our ambassador program is our amazing team of athletes from the back of the pack to the front.
Castle Rock, Colorado (PRWEB) January 30, 2018
Orange Mud, an athletic goods company which creates hydration packs for running, biking, and a range of other sports, is today celebrating the success of its ambassador program, which recruits dedicated customers to help promote the brand online.
Founded in April 2014, the ambassador program is geared towards customers who consistently use at least one of the organization's hydration packs, and who are personally or professionally active in outdoor communities such as running, triathlon or cycling. Prospective members are encouraged to be active and engaging on social media, and contribute editorial content related to Orange Mud on their personal blog. Once accepted into the program, ambassadors help build relationships with both local stores and new users.
"The key to our ambassador program is our amazing team of athletes from the back of the pack to the front," says Josh Sprague, Orange Mud's CEO. "They're all around great people, and they all love the sport. We focus on ambassadors that already use our gear to ensure they're all truly engaged and passionate about the brand. That passion and drive is really contagious and we've seen it spread like wildfire since launching the ambassador program."
Since it was founded in April 2014, Orange Mud's ambassador program has grown from 42 members to 320. In addition to deep discounts, access to special gear, and the ability to shape the brand's future through feedback, Orange Mud's ambassadors also benefit from a close sense of community. This, explains Sprague, is one of the program's greatest benefits.
Brand ambassadors become part of an online community of like-minded people, comprised of both elites and everyday athletes. This allows them to do everything from finding training partners and race partners to getting general advice and motivation in their training efforts. Those who are willing to put in the time and effort, says Sprague, can form long-lasting relationships based on mutual passion.
"We've always loved the outdoors," Sprague continues. "It's the reason we founded Orange Mud - and we're happy to have found so many brand ambassadors who feel the same. We look forward to working with them further in the future, and to welcoming even more athletes, hobbyists, and professionals into our program."
Parties interested in learning more can apply on the Ambassador Program page.
####