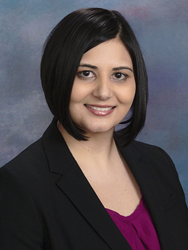 Waltham, Massachusetts (PRWEB) January 30, 2018
Dr. Poonam Soi is proud to announce the opening of her new dental office, 376 Dental Studio. With more than a decade of experience in providing individualized, compassionate dental treatment, Dr. Soi is eager to bring Waltham and the surrounding community a whole new type of dental experience.
About Dr. Soi
Dr. Soi earned her B.S. from Seattle University and her D.M.D. from the Tufts University School of Dental Medicine. She completed a General Practice Residency at New York Medical College, where she gained advanced training and experience in restorative dentistry. Dr. Soi is a member of the American Dental Association, the Massachusetts Dental Society, and the Academy of General Dentistry, and is a Clinical Instructor at Tufts.
Dr. Soi is passionate about people, and she encourages every patient to share his or her individual story, vision, and dental goals. Dr. Soi's treatment plans are carefully crafted to achieve those goals, and she works hard to educate her patients in ways to improve their dental health.
About the Practice
At 376 Dental Studio, patients experience a new and different type of dental experience. There are no lectures, no judgment, and no pressure, and the entire staff strives to create 100% anxiety-free visits. The team is dedicated to fostering open, honest, and compassionate dialogue that results in a smile that is healthy, esthetically pleasing, and as unique as the person who wears it.
Below are just a few of the benefits of 376 Dental Studio:

Locally owned, family friendly, community dentist, welcoming patients of all ages
Caring and honest team
Conservative yet forward-thinking treatment plans
Prompt treatment for emergencies
Modern, state-of-the-art office
Convenient, extended hours and online scheduling
Kids' entertainment area
Netflix and Pandora streaming available chairside
Free Wi-Fi throughout the office
To learn more or to schedule an appointment, call 376 Dental Studio at 781-373-3068 or visit the website at https://www.376dentalstudio.com. The new office is located at 376 Moody Street, Waltham, MA 02453.