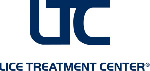 LTC has helped more than 250,000 families successfully treat annoying head lice infestations."
MONROE, Conn. (PRWEB) January 30, 2018
Liz Solovay, president and co-founder of Lice Treatment Center®, joined staff members at the LTC headquarters to celebrate three company anniversaries. The first marked the founding of its highly-successful mobile in-home lice removal treatment service. The second celebrated the start of its Lice Insurance Program for Camps and Schools, and the third marked the opening of its second drop-in center in Darien, CT. Present at the Monroe event were some of the 125 LTC's certified professional Lice Technicians and staff as well as LTC Medical Director and co-founder, Dr. Elin Cohn. Ms Solovay praised everyone in attendance, "I am so proud to tell everyone that, to date, that you have successfully treated and/or screened more than 250,000 families for head-lice. Quite a record. I thank you and so do all those families!"
LTC's mobile service now provides in-home and on-site lice removal treatments for families in more than 18 states—from Georgia and the Mid-Atlantic states to California, Illinois and throughout the Northeast and New England. LTC's professional lice technicians, all of who are LTC certified in the proprietary protocols designed by Dr. Cohen. Additionally, the well-tested lice removal products used for LTC treatments were formulated to be all-natural, non-toxic and safe for use on children by Dr. Cohen. As Ms Solovay said, "LTC does not rely on 'gimmicky' lice vacuums and irritating and often toxic products to treat clients. In fact, there a many companies advertising the use of a gadget like the AirAllé® (formerly LouseBuster) vacuum as a one-time treatment. What they don't tell you is that the lice eggs and nits still have to be removed by human 'Nit Picking' after an AirAllé® treatment. As you know, LTC doesn't depend on a vacuum because our technicians carefully remove live bugs and nits manually so that aftercare is minimized. Our procedure is shorter because we don't spend time on less effective gadgets. LTC technicians begin manual lice removal immediately, which is much more effective in successfully defeating lice infestations."
Ms Solovay also congratulated the LTC's teams of mobile technicians who conduct the scores of School and Camp Lice Insurance™ programs. The Lice Insurance™ teams travel throughout the Northeast year-round conducting periodic head check sessions designed to keep, students, campers and staff lice-free during school terms and camp seasons. Should a lice infestation be discovered during one of the scheduled lice check sessions, LTC technicians are on-hand to perform lice removal treatments immediately at the request of parents and camp administrators.
One of LTC's client families sent an email thanking for sparing everyone at home a full-blown, all-family infestation. "If my 8 year-old hadn't been screened at school and sent home for you to treat, I am sure everyone in the family would have had lice. So, thank you so much. I am going to be a much more vigilant 'lice police' from now on!!!"
As Ms Solovay said to her technicians, "I get lots of email, phone calls and texts from grateful clients you all have helped. I am so proud of how professional, considerate and successful you are."
For more information about Lice Treatment Center® and its services, visit http://www.licetreatmentcenter.com or call (888) LICE AWAY/(888)542-3292