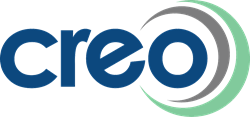 RESEARCH TRIANGLE PARK, N.C. (PRWEB) January 30, 2018
Jon Kelly, a 29-year leader in IT systems and strategy, has joined CREO, Inc., a Research Triangle Park-based management consulting firm specializing in the life sciences, healthcare, and technology services industries. Kelly will serve as principal consultant, advising clients in cyber security, due diligence and integration of IT systems, and regulatory compliance.
Kelly joins CREO after 12 years in progressively senior roles at CSRA, an IT services company serving US government customers. He most recently held the position of Senior Director, Managed Hosting Services, where he led a group that created full-service hosting and data center operations supporting more than 50 contracts operating under stringent Federal Information Security Management Act (FISMA) Moderate level requirements. He was a member of CSRA's senior leadership team.
Kelly spent nearly a decade leading IT due diligence during mergers and acquisitions, including post-merger systems integration, at SRA and The Constella Group, both later acquired by CSRA. Earlier in his career, he held a variety of technical, consulting and sales engineering roles at legal and accounting firms. He is a graduate of West Virginia University.
"Jon offers our clients a wealth of experience to help solve their critical technical challenges," says Mike Townley, co-founder and managing partner at CREO, Inc. "Many companies, especially those in industries such as drug discovery and clinical research organizations, recognize the need to strengthen technology, procedures and training for data privacy and security. Jon has built these systems from the ground up, and led teams that implemented effective solutions."
Kelly is excited to return to consulting, which will provide him an opportunity to work both with emerging companies and established industry leaders. "I am looking forward to putting my nearly 3 decades of hands-on operational, leadership and technical skills into helping CREO's clients address their most pressing issues, using proven solutions," he says. Kelly says he anticipates helping companies assure that their IT systems are compliant with federal regulations, including FISMA, the Health Insurance Portability and Accountability Act (HIPAA), and the electronic records requirements mandated by the Food & Drug Administration.
ABOUT CREO, Inc.: CREO, Inc. is an innovative management consulting and advisory firm based in Research Triangle Park. CREO helps its clients operate effectively, freeing them to apply their talents, pursue their mission, and realize their vision through a focus on effective operations and organizational health. CREO's senior team of C-level advisors works shoulder-to-shoulder with clients to solve their toughest challenges and realize their biggest opportunities. To learn more, visit http://www.creoinc.net.