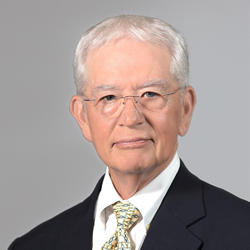 DALLAS (PRWEB) February 01, 2018
Kingsley Gate Partners, the new leader in retained executive search that helps ensure a lasting fit between its clients and placed candidates, today announced that Jim Thompson, Ph.D., recently joined the company as a senior partner. Thompson was instrumental in designing the concepts and algorithms behind the company's online structured interview, Athena™, which is an integral part of the company's Synchronous Fit™ framework.
Dr. Thompson brings more than three decades of experience in consulting to Kingsley Gate Partners. He specializes in applied research. He has designed and developed instruments to help companies with executive evaluation and placement, organizational assessment and strategic planning.
"Jim's work on Athena™ has provided a platform for ensuring the perfect strategic fit between executives and companies," stated Umesh Ramakrishnan senior partner, Office of the CEO, Kingsley Gate Partners. "His contributions to retained executive search are invaluable, and we look forward to his contribution in extending our firm's expertise in organizational and business psychology."
Thompson served as a partner with Somerville Partners, which is a management consulting firm that applies the science of psychology to business challenges. Prior to that, he was the director of leadership and organizational development at Alabama Power Company. Earlier in his career, he served in the Air Force, Army, and Navy Reserve as a clinical psychologist responsible for organizational effectiveness. During his work with the Army, he helped screen and select candidates for sniper training.
Mr. Thompson earned a Ph.D. in clinical psychology from the University of Arkansas. He also holds a bachelor's degree in management from the University of North Texas and an MBA from Golden Gate University.
About Kingsley Gate Partners
Transforming the world of retained executive search, Kingsley Gate Partners leverages the scientific interviewing approach of its Synchronous Fit™ framework, deep industry insights of a world class cadre of consultants and state-of-the-art technology to deliver greater transparency and faster results that ensures a lasting strategic fit between executives and clients. Headquartered in Dallas, the partnership employs search consultants worldwide with expertise in private equity, life sciences, financial services, technology, manufacturing and professional services. The firm works with best of breed organizations like Best Buy, CenturyLink, Ernst & Young, Here, Ford, Ingram Micro, Medtronic, Neustar, Veritas and Warburg Pincus. For more information, go to http://www.KingsleyGate.com.
Editorial contact:
Justin Goldstein
Finn Partners
Phone: 212.715.1601
Email: justin.goldstein(at)finnpartners(dot)com