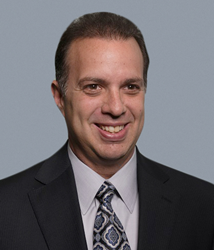 We are pleased to have added someone of his caliber to our business development efforts at the outset to further accelerate the growth of Spectrum
WESTBURY, N.Y. (PRWEB) January 30, 2018
Spectrum Vision Partners (SVP), a leading management services organization serving the ophthalmology sector, is pleased to announce that Justin Kuperberg will be joining Spectrum Vision Partners in the newly created role of Chief Development Officer.
Tom Burke, CEO of Spectrum Vision Partners said, "We are excited to add Justin's experience and skills to our growing eye care platform to continue to drive our rapid growth through strategic affiliations. We are pleased to have added someone of his caliber to our business development efforts at the outset to further accelerate the growth of Spectrum. He will be an instrumental part of our team and a leader of our expansion throughout the Tristate area."
Justin brings twenty-one years of experience, most recently working for Advanced Dermatology and Cosmetic Surgery (ADCS) in Florida. Justin was with ADCS for nearly 13 years and helped grow this once family-owned business to the largest dermatology group in the country with 186 locations across 16 states. While with ADCS, Justin managed all aspects related to the acquisition and business development strategy and implementation to drive the rapid growth of this integrated medical practice in partnership with private equity. He successfully completed approximately 60 strategic acquisitions over the past 5 years. His recent experience also includes being a senior executive with hands on experience in accounting, finance, operations, mergers and acquisitions, human resources, and real estate.
Kaustuv Sen, Partner at Blue Sea Capital, said, "We are thrilled to have Justin on board. His deep experience in driving M&A and strategic affiliations in partnership with private equity in a physician practice management context will be invaluable to turbocharging growth at Spectrum. We look forward to working closely with Justin in the years to come."