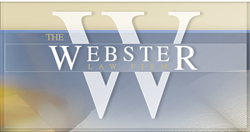 HOUSTON (PRWEB) February 15, 2018
Trial lawyer Jason Webster, founder and principal attorney of The Webster Law Firm, recently filed suit in a case (Case No. 2017CI23341 filed in the District Court of Bexar County, Texas) related to the First Baptist Church of Sutherland Springs massacre, of which Texas Gov. Greg Abbott described as the worst mass shooting in Texas history.
Webster filed the gross negligence suit against Academy Sporting Goods in San Antonio (defendant), which sold a Ruger AR-556 rifle to Devin Kelley. Kelley would later allegedly use the weapon to murder 26 people, including Joann Ward, Brooke Ward, and Emily Garcia.
Despite having his permit to carry delayed "by a possibly disqualifying issue" in 2015, according to court documents, Kelley had little difficulty purchasing the rifle in 2016 from Academy Sporting Goods in San Antonio. Court documents further state that at the time he purchased the Ruger, Kelley reported a Colorado Springs, CO, address on his Firearms Transaction Record, Form 4473, a federal form, which should have disqualified him from ever purchasing the assault-type rifle in Texas. Furthermore, court documents state, as Kelley was a resident of Colorado and not Texas, Academy Sporting Goods should have transferred the firearm to Colorado for him to retrieve.
About The Webster Law Firm
The Webster Law Firm handles a wide range of cases and has obtained many successful results. It focuses on representing individuals injured by another party's negligence. Personal injury lawyer Jason Webster is a licensed legal representative in Texas, New York, Pennsylvania, Mississippi, and Oklahoma. He is a member of the prestigious American Board of Trial Advocates, American Bar Association, State Bar of Texas, Houston Young Lawyers Association, Association of Trial Lawyers of America, Texas Trial Lawyers Association and Houston Trial Lawyers Association. For more information, please call (713) 396-5197, or visit http://www.thewebsterlawfirm.com. The law office is located at 6200 Savoy Drive, Suite 150, Houston, TX 77036.
About the NALA™
The NALA offers small and medium-sized businesses effective ways to reach customers through new media. As a single-agency source, the NALA helps businesses flourish in their local community. The NALA's mission is to promote a business' relevant and newsworthy events and achievements, both online and through traditional media. The information and content in this article are not in conjunction with the views of the NALA. For media inquiries, please call 805.650.6121, ext. 361.