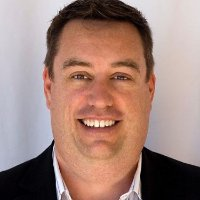 We will apply our performance data across the legal collection, subrogation, and creditors' rights industries to provide clients market intelligence, maximizing their financial outcomes.
BISMARCK, N.D. (PRWEB) February 01, 2018
February 1, 2018 — Today, The National List® of Attorneys (NationalList.com) announced the appointment of R. Geoffrey Stevens as Senior Vice President, Revenue. In this new role, Stevens oversees the company's marketing, new business development, and account management functions, while adding technology marketing experience to the company's leadership team.
"Like many other industries, legal referral directories have been forever changed by emerging online technologies," said Jeffrey H. Zuck, owner and president of The National List. "During more than a century of operation, we have reinvented our business multiple times. The addition of Geoff's technology marketing background and his experience in building data-driven marketplaces that improve client revenues now positions The National List to enter our next stage of growth."
From Legal Referrals to Data-Driven Claims Marketplace
Stevens previously held leadership roles in marketing, sales, and account management functions at groundbreaking technology companies now publicly traded on NYSE and NASDQ, including pay-for-performance affiliate marketing leader Commission Junction (now Conversant, Inc. acquired by Alliance Data Systems), digital telecommunications innovator PulsePoint Communications (acquired by Unisys), and learning algorithm-based advertising engine Efficient Frontier (acquired by Adobe).
"When I recognized The National List has a data set of more than $50 Billion in registered legal claims," Stevens said, "it became clear the value for our clients was no longer in simply providing contact information that can be easily found elsewhere on the Internet. We will apply our independent, third-party, proprietary performance data across the legal collection, subrogation, and creditors' rights industries to provide clients market intelligence that objectively ranks and connects the most competitive claim forwarders and attorneys, maximizing their mutual financial outcomes."
The current market for legal collection and subrogation claims is fragmented. Each player relies on subjective legacy relationships and private formulas based on the limited data set of the claims they alone touch. This lack of broader market context and performance benchmarks creates inefficiencies that impact results when attorneys accept compromised claims or when forwarders sub-optimally match claims with counsel. The vision of Zuck and the addition of Stevens' background and experience have paved the way for The National List to derive objective metrics and summary industry-level benchmarks across its massive claims database, by geography, practice area, and claim performance. This allows The National List to provide clients market intelligence and strategies that optimize their financial results. Zuck said, "The next evolution of our business is to use data to help attorneys and businesses with claims make more money from their legal claims."
About The National List of Attorneys
The National List of Attorneys (NationalList.com) is the world's leading B2B marketplace for legal claims. The National List delivers unique performance data and strategies that empower businesses and law firms to recover more money from unpaid debts, invoices, and insurance claims. The company offers a wide range of products for attorneys, collection agencies, creditors, and insurers.
The National List® is a registered trademark of The National List of Attorneys in the U.S. The names of actual companies and products mentioned herein may be the trademarks of their respective owners.