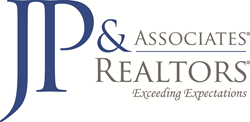 "Joining a team that has set standards, raised the bar in serving the agent and the consumer is inspiring." - Mark Johnson, JPAR COO
DALLAS (PRWEB) January 31, 2018
JP & Associates REALTORS (JPAR) is pleased to announce the hiring of Mark Johnson as the firm's new Chief Operating Officer. Previously, Mark held the position of Vice President of Business Development and Coaching Success for the Tom Ferry Coaching Organization in California and has now brought his expertise to Dallas.
"Mark's leadership skills and experience in this industry, with past success track record of serving the real estate community and helping agents increase their productivity was a custom glove fit for our organization," JPAR CEO JP Piccinini said. "JPAR values of productivity and service resonate and will amplify within our company with Mark's new role. We are excited about the growth of our company and look to franchise and expand into more markets across the US with Mark's leadership."
Mark has invested nearly 20 years in understanding the inner workings of high performing real estate agents, teams, managers, and leaders in major markets across the world. In prior assignments, he served in progressive leadership capacities for the 5th largest US-based real estate brokerage firm; in progressive sales and customer marketing leadership capacities for the Pillsbury consumer goods company; and served a stint in the US Army, Medical Service Corp. He was later recalled to active duty for 90 days during the first Desert Storm campaign.
With such experience, Mark has become an accomplished leader and strategist, who is known for boiling the complex down to the simple. As the Chief Operating Officer for JPAR enterprises, he will be accountable for sustainable growth and the daily operations of a highly entrepreneurial 1,100-agent firm.
"What excites me most about joining JP & Associates REALTORS is the amazing management team and the exceptional and productive agents," Johnson said. "Joining a team that has set standards, raised the bar in serving the agent and the consumer is inspiring. The culture is very unique and special--a culture of sharing best practices so everyone is served and everyone can win."
From a leadership perspective, Mark's approach endorses the principles of the 4 disciplines of execution. By releasing team members equipped with a powerful tool for staying focused on what is most important, Mark's teams have created breakthrough results.
On a personal level, Mark enjoys being active and outdoors and is a part-time golfer and adventurer. Over the last few years, Mark has successfully climbed Mount Kilimanjaro, completed the 500-mile RAGBRAI Iowa ride, a 2017 Spartan Trifecta finisher and the LA Marathon. In his spare time, Mark volunteers on the global broadcast team for Rick Warren and Saddleback Church.
About JPAR
JP & Associates REALTORS® is one of the top 100 brokerages in the Nation with multiple offices across the state of Texas. We believe in productivity and service which creates a highly collaborative culture and a home for the most productive agents. By creating a fun and rewarding environment we've been named one of the top places to work by the Dallas Morning News; one of the Inc. 5000 fastest growing companies; and a Real Trends 500 Brokerage with over $1.8 billion in sales in 2017.