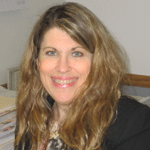 SAN DIEGO (PRWEB) January 30, 2018
Kay Wheeler came to Worldwide Facilities in October 2017 from Burns & Wilcox, where she worked as a Commercial Lines Broker specializing in Professional, Management, Cyber, and Environmental Liability coverage, plus other property and casualty lines. Before that, she worked as a Senior Marketing Representative with HRH Insurance Company in San Diego.
At Worldwide Facilities, Wheeler is a Broker-Underwriter in the Managing General Agency division. Worldwide Facilities has underwriting authority to bind, issue, endorse, and renew policies on behalf of quality insurers throughout the world. In addition to many specialty programs, Worldwide Facilities can also consider a variety of other classes.
Wheeler was active in the National Association of Insurance Women (now the International Association of Insurance Professionals), serving as Vice President and President of the San Diego and North San Diego chapters. In 2005, she was named Insurance Woman of the Year by the San Diego chapter.
Wheeler earned a bachelor's degree in business administration from Otterbein College in Westerville, Ohio and a master's degree from the University of Phoenix. She received her designation as an Associate in Surplus Lines Insurance from The Institutes, a leading
provider of property/casualty insurance education.
About Worldwide Facilities, LLC
Worldwide Facilities is a national wholesale insurance broker and managing general agent that has been in business since 1970. Its brokers and underwriters are industry leaders providing expertise in a wide range of specialty lines, as well as extensive contacts with carriers domestically and overseas. For more information, please visit wwfi.com.