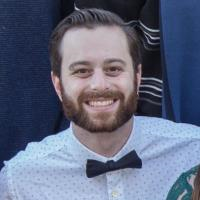 WASHINGTON (PRWEB) February 01, 2018
Brian Levenson will be presenting his opening keynote "Microsoft's Vision for a Modern Workplace" at SharePoint Fest DC on Wednesday, March 28th, 2018 from 8:30 - 9:30 am.
"Enterprise organizations and government agencies are modernizing. As users, we are demanding increased mobility so that we can be productive anywhere and anytime. We want to be connected and collaborative. As IT, we are ensuring security across a myriad of devices and services, and the security perimeter continues to shift from network boundaries to identity and access management. I am thrilled to participate in SharePoint Fest DC and share Microsoft's vision for a modern workplace" said Brian Levenson, Microsoft 365 US Government Product Marketing Manager.
In this opening keynote, Brian Levenson will be showing attendees how Microsoft is on a mission to help organizations modernize. Government and enterprises need to upgrade legacy infrastructure while reducing costs and shrinking data center footprints. Using cloud based collaboration services and productivity applications, you can enable seamless communication and let users work the ways that they want in the cloud or in a hybrid environment – without sacrificing security! Attend this opening keynote to join Brian Levenson for a journey through Microsoft's vision!
About Brian Levenson
Brian Levenson started in the technology world as the child of a software engineering growing up in Silicon Valley. Since testing computer games as a four year old, Brian has managed a university help desk, helped enterprises and governments deploy and use software solutions, and supported early cloud adopters through BPOS, Office 365, and now Microsoft 365.
As the Microsoft 365 US Government product marketing manager, he is responsible for Microsoft's secure collaboration and intelligent productivity services designed for US Government, defense industry, aerospace, and government contractors. Brian travels the world talking about enabling a modern workplace and transforming business and government services with technology, and he frequently delivers Office 365 product overviews as one of Microsoft's top presenters in the Executive Briefing Center.
About SharePoint Fest
Attend SharePoint Fest DC where you'll be able to attend technical classes and workshops – taught by Microsoft Certified Trainers, Microsoft engineers, and Microsoft MVPs – covering Enterprise Content Management, Power Users, Social SharePoint, Business Value, Implementation/Administration, Office 365, Workflow, Business Intelligence, Special Topics & SharePoint Development. Choose one complete learning track or mix & match based on what content best meets you and your organization's current needs!
At SharePoint Fest DC, there are sessions created for SharePoint administrators, software developers, information architects and knowledge workers which will ensure that you and your team walk away with as much knowledge as you desire to truly leverage SharePoint in your current environment!
Web Site: http://www.sharepointfest.com/DC