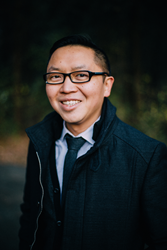 WASHINGTON (PRWEB) February 02, 2018
Dux Raymond Sy will be presenting his day two keynote "Accelerate Hybrid Success: Maximize your on-premises investment with SharePoint Server 2016 and Office" at SharePoint Fest DC on Thursday, March 29th, 2018 from 9:00 - 10:10 am.
"I'm excited and grateful for the opportunity to present on how to Accelerate Hybrid Success: Maximize your on-premises investment with SharePoint Server 2016 and Office 365, on day two of SharePoint Fest DC," said Dux Raymond Sy, AvePoint Chief Marketing Officer, and Microsoft Regional Director and MVP. "As organizations are in different stages of their digital transformation journey, this event shines a nice spotlight on SharePoint, Office 365 and Azure knowledge across all levels of public sector and commercial organizations. Washington D.C. is a perfect backdrop for it."
In this day two keynote, Dux Raymond Sy will discuss how cloud computing has become a popular way to reduce capital and operational expenditures, renew IT innovation, and gain the advantage of more rapid software delivery to meet the needs of business. However, compliance, data sovereignty, sensitivity concerns, or a significant investment in customization may limit your organization's ability to take advantage of this. With SharePoint Server 2016, you can maximize your on-premises investment with hybrid scenarios to seamlessly leverage the benefits of Office 365. Attend Dux's keynote to learn more.
About Dux Raymond Sy
With over 20 years of business & technology experience, Dux is the CMO & Public Sector CTO of AvePoint. He has successfully driven digital transformation initiatives for commercial, educational and public sector organizations worldwide.
A sought after trusted advisor, Dux is the author of "SharePoint for Project Management". He is a Project Management Professional (PMP), a Microsoft Regional Director (RD) and Microsoft Most Valuable Professional (MVP) who has authored whitepapers, industry articles and delivered interactive presentations to over 10,000 people in major industry events worldwide.
Learn more about Dux at http://meetdux.me and connect with him on http://twitter.com/meetdux
About SharePoint Fest
Attend SharePoint Fest DC where you'll be able to attend technical classes and workshops – taught by Microsoft Certified Trainers, Microsoft engineers, and Microsoft MVPs – covering Enterprise Content Management, Power Users, Social SharePoint, Business Value, Implementation/Administration, Office 365, Workflow, Business Intelligence, Special Topics & SharePoint Development. Choose one complete learning track or mix & match based on what content best meets you and your organization's current needs.
At SharePoint Fest DC, there are sessions created for SharePoint administrators, software developers, information architects and knowledge workers which will ensure that you and your team walk away with as much knowledge as you desire to truly leverage SharePoint in your current environment!
Web Site: http://www.sharepointfest.com/DC