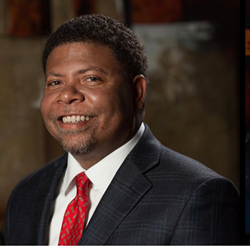 When you have a positive impact on somebody who is a client that you believe in, it makes it worth it to get up in the morning.
HOUSTON (PRWEB) January 30, 2018
Attorney Louis A. Latimer, founder and partner of Latimer Law Firm, has proudly won five cases in the past eight months for clients who were accused of sexual offenses. Latimer has built up an impressive network of experts and investigators to help thoroughly defend these types of case, and continues to grow the firm with attorneys Larry D. Williams and Brenda DeRoun.
"Not a lot of lawyers take on these types of cases," said Latimer, 99% of whose cases end in a satisfactory outcome. "When you have a positive impact on somebody who is a client that you believe in, it makes it worth it to get up in the morning."
Latimer, who used to prosecute these kinds of cases, is now a dedicated defender of the accused. "You have to take them very serious, being you really are handling someone's life," added Latimer, "especially with all the things that are happening in Hollywood right now. There are going to be a lot of people that are falsely accused, and people need confident lawyers that can properly handle their cases with care."
Latimer, who has practiced law for over 22 years, defends people charged with crimes in Houston, Harris County, Fort Bend County and Brazoria County, Texas. He firmly believes that individuals charged with crimes have a right to a rigorous defense.
"I found Latimer Law on Google and didn't have to search any further," said client Gustavo E. "From the first conversation, I knew this would be my attorney."
About Louis A. Latimer, Latimer Law Firm
Louis A. Latimer focuses on criminal defense. Practice areas of the Latimer Law Firm include aggravated assault, bails and bonds, domestic violence, drug charges, DWI defense, immigration defense, juvenile defense and sex crimes. The law office is located at 3033 Chimney Rock, Suite 610, Houston, TX 77056. For more information, please call (713) 223-0700, or visit http://www.latimerlawfirm.com.
About the NALA™
The NALA offers small and medium-sized businesses effective ways to reach customers through new media. As a single-agency source, the NALA helps businesses flourish in their local community. The NALA's mission is to promote a business' relevant and newsworthy events and achievements, both online and through traditional media. The information and content in this article are not in conjunction with the views of the NALA. For media inquiries, please call 805.650.6121, ext. 361.