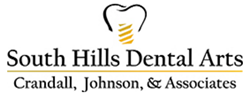 PITTSBURGH (PRWEB) January 30, 2018
Drs. Steven Crandall, Karen Johnson and Kathy Lopez, of South Hills Dental Arts, now welcome new patients to their Pittsburgh, PA, dental practice for custom cosmetic dentistry services, without a referral. The team of trusted dentists have decades of combined experience in improving oral health and smiles for patients of all ages. Through advanced technology and a comprehensive approach to care, Drs. Crandall, Johnson and Lopez create custom treatment plans that may include a CEREC® dental crown, dental bridge, Lumineers®, teeth whitening, and other types of cosmetic dentistry. Pittsburgh, PA, patients who visit the practice can expect to receive personalized attention and high quality, affordable care in a state-of-the-art practice.
Cosmetic dentistry is focused on improving the appearance and function of the smile. Oral concerns like broken teeth, staining and other smile flaws often are addressed by advanced cosmetic dentistry procedures. Many patients experience improved self-confidence and greater personal satisfaction after undergoing procedures that correct cosmetic imperfections and improve oral health. Recent advancements in cosmetic dentistry offer patients a number of benefits, including the ability to receive a dental crown in one day with CEREC technology, or whiten teeth quickly with in-office treatments.
Since 1985, the respected dentists have been serving the community with high-quality, custom dental care. They provide convenient, affordable solutions for all patients, and treatment plans based on individual needs and cosmetic dental goals. Committed to helping each patient achieve a healthy, aesthetically pleasing appearance, the practice offers minimally invasive Lumineers for creating an even smile, CEREC dental crown restorations, natural-looking bridges, professional-strength teeth whitening and other advanced forms of cosmetic dentistry to Pittsburgh, PA, patients. The team is known for helping patients reach their desired smile through an accommodating, personalized approach.
Those in need of procedures like a dental crown or bridge, or who are interested in learning more about options for cosmetic dentistry in Pittsburgh, PA or their second location in Upper St. Clair, PA, are invited to call South Hills Dental Arts at 412-833-6166 to schedule a private consultation, or visit http://www.southhillsdentalarts.com for additional information.
About the Practice
South Hills Dental Arts offers individualized dental care to patients in the Upper St. Clair, PA and Pittsburgh, PA areas. Dr. Steven Crandall, Dr. Karen Johnson and Dr. Kathy Lopez offer experienced dental implant, TMJ, and Invisalign® treatments along with a wide variety of other services at their two office locations. The entire team at South Hills Dental Arts, understands the importance of learning the most cutting-edge treatment techniques to ensure each patient receives effective and comfortable treatment. To learn more about Dr. Crandall, Dr. Johnson and Dr. Lopez or the services they offer, please visit their website at http://www.southhillsdentalarts.com. To schedule an appointment at their Upper St. Clair office call 412-833-6166 or 412-922-9292 for the Ingram Crafton office location in Pittsburgh, PA.