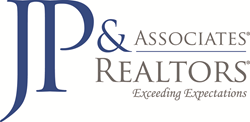 "As an immigrant myself, I know the struggles that come with culture shock and moving to a foreign land and having to learn a new language,"
FORT WORTH, Texas (PRWEB) February 01, 2018
JP & Associates REALTORS is honored to be a part of the virtuous efforts taking place at the International Newcomer Academy (INA) in Fort Worth, TX. When JPAR CEO JP Piccinini learned about the school and its many children who have come from war and civil unrest in other countries, he felt an immediate connection to the cause. In response, JPAR opened a full PC lab at INA to be used by refugee families, in hopes that they will be able to move forward into healing and prosperity.
"As an immigrant myself, I know the struggles that come with culture shock and moving to a foreign land and having to learn a new language," Piccinini said. "I'm just thankful I could be a part of helping these kids and families along in pursuing the American Dream."
The computer lab's additions will not only make it much more feasible for families to communicate with loved ones back home, but they will be able to search for employment, submit job applications, and complete online school applications. In addition to the computer donations, JPAR also pledged a yearly $10,000 college scholarship for one INA student, to be determined by faculty.
"Words cannot express our gratitude to Mr. and Mrs. Piccinini for all their support and generosity," said Faiha Al-Atrash, Coordinator II Home School Program. "The support and generosity of the community enables us to empower INA students and their families; it literally is a life changing experience. Words cannot paint the true picture of the unique culture here at INA."
INA is not well known and yet, it is the third largest refugee school in the United States, with close to 800 students from places like Rwanda, Tanzania, Afghanistan, Syria, Ethiopia, and more. Their mission starts with the logic that, while kids are being taught English and attend school properly, their parents (most of whom don't speak English) have a chance to finally integrate into society and find employment to support their lives. With the scholarship and these much-needed resources, they can do this as a family.
"After seeing the photos and hearing the stories of those children, I just couldn't imagine what their journeys must have been like coming from chaos all the way to Fort Worth, Texas," Piccinini said. "Seeing the culture at INA, I'm reminded of our own company at JPAR, which honors core values of productivity and service to the community. In the end, I'm just glad the students are here, and I can't wait to see who they become."