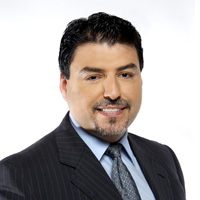 We are so excited to have Dr. Zlatt joining Doctors on Liens through his partnership with Dr. Helo.
(PRWEB) February 01, 2018
Doctors on Liens is continuing its steady expansion throughout Southern California with the recent addition of esteemed pain management doctor and anesthesiologist, Dr. Steven Zlatt, MD who is now practicing alongside Dr. Victor Helo, DC in Studio City. Pain management procedures can be overwhelming and daunting for patients injured in a personal injury accident. These treatments can provide dramatic relief when overseen and administered by a compassionate and highly experienced doctor. However, the qualified doctors who work on a lien basis can be extremely difficult to find, especially in the San Fernando Valley and North Los Angeles area.
But once again, Doctors on Liens is making this huge challenge just a little easier.
Dr. Zlatt has a stellar reputation in the med-legal community based largely on his work in his private practice and his formal training in the university setting, including studies at Medical College of Ohio, Loyola Medical Center and University of Illinois. Dr. Zlatt holds a host of certifications including:

Board Certification in Pain Medicine
Board Certification in Anesthesiology
And now as part of Doctors on Liens, Dr. Zlatt's wealth of experience will be available to even more injured patients throughout the Los Angeles area. Dr. Zlatt and his team can treat a vast array of injuries with procedures including:

Sacroiliac joint injection
Myofascial trigger points injections under ultrasound
Peripheral nerve blocks under ultrasound
Median Branch Block: Cervical/Thoracic/Lumbar
Sacral Lateral Branch Block
Chemo neurolysis
Radiofrequency Ablation
Pulsed Radiofrequency ablation
Stellate Ganglionic Block
Lumbar Sympathetic Block
Spinal cord Stimulation Trials
Interlaminar ESI (Cervical, Thoracic and Lumbar)
Transforaminal ESI (Lumbar/Sacral)
Trochanteric Bursa injections
Carpal tunnel injections
Knee injections
Said Doctors on Liens, Inc. President, Samantha Parker, "We are so excited to have Dr. Zlatt joining Doctors on Liens through his partnership with Dr. Helo. Pain management procedures can be so valuable in speeding up the recovery of a personal injury victim, but patients are often scared of the injections. With Dr. Zlatt and his team, the experience couldn't be any more positive. They are so welcoming and warm and each patient is thoroughly educated on the procedure before it's administered. Combined with the chiropractic care of Dr. Helo, patients can seek relief for virtually any caliber of injury. I'm thrilled to know that so many injured patients near Studio City and North Hollywood are going to get the help they need."
Doctors on Liens is an innovator in the medical lien specialty referral industry and has forged close relationships with both legal firms and medical practices over the past 20 years. Doctors on Liens features medical specialties including board certified orthopedic surgeons, neurologists, general practitioners, psychologists, and chiropractors. Each medical office is independently owned and operated and all appointments can be conveniently scheduled directly with the facility.
Doctors on Liens lists medical professionals who offer medical services on a lien basis in Southern California, Central California, and Nevada.