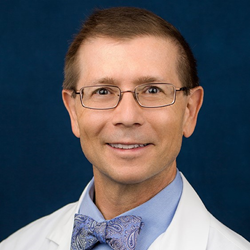 Dr. Creamer demonstrates a dedication to research and commitment to learning within his field.
ORLANDO, Fla. (PRWEB) February 01, 2018
The North American Neuromodulation Society has recognized Dr. Michael Creamer of Downtown Orlando's Central Florida Pain Relief Center with the 2018 Best Clinical Abstract Award.
In conjunction with the award, he has been selected to give an oral presentation on Physical Medicine and Rehabilitation Nuances at the NANS Annual Meeting in January. Surgery Partners commends Dr. Creamer for demonstrating a dedication to research and commitment to learning within his field.
Additionally, Dr. Creamer has received "Top Doctor" recognition in the December editions of Orlando Magazine 2002-2016.
Dr. Creamer's credentials:

Board certification in physical medicine and rehabilitation
Subspecialty certification in spinal cord medicine
Subspecialty certification in pain medicine
Earned his Doctor of Osteopathy from the Chicago College of Osteopathic Medicine in 1983
Completed his residency in physical medicine and rehabilitation at Northwestern University
Skilled in a multidisciplinary approach to the treatment of pain, Dr. Creamer takes pride in providing his patients with the highest quality of care at Pain Relief Centers of Central Florida, located in downtown Orlando.
About Pain Relief Centers:
With more than 40 convenient pain management clinic locations and counting, Pain Relief Centers serve hundreds of patients daily while maintaining a focus on providing comprehensive, personalized care for each patient. The highly-skilled physicians at PRC take a multidisciplinary approach to advanced pain management, assessing your individual needs to more effectively relieve your chronic pain and restore your quality of life.
PRC's board-certified, fellowship-trained physicians are equipped with state-of-the-art technology and a comprehensive, multimodal approach to treating your chronic pain. Relieving your pain and ensuring your comfort are top priorities at Pain Relief Centers.
If you are tired of living with chronic pain and want more information on options for minimizing or eliminating your suffering, contact Pain Relief Centers today at (800) 215-0029 or visit http://www.yourpainreliefcenters.com to set up a consultation at one of our clinics.