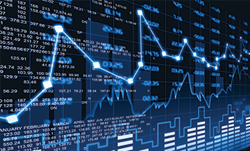 JUPITER, Fla. (PRWEB) January 31, 2018
The award-winning producers of Advancements with Ted Danson will explore the blockchain in its upcoming season, which will premier in 2Q 2018 on a number of networks Nationwide. Check your local listings for show times.
While the blockchain is said to be an undeniably ingenious invention, it has evolved into something much greater that has everyone asking: What is Blockchain? This season of Advancements will go behind-the-scenes to answer this question. Featuring several leaders in the space, viewers will get a first-hand lesson on the origins of the technology and what it is being used for today.
By allowing digital information to be distributed but not copied, blockchain technology created the backbone of a new type of internet. Originally devised for the digital currency, Bitcoin, the tech community is now finding other potential uses for the technology.
"Blockchain is no longer just for digital currency. We are seeing it being used in gaming, real estate, regulatory compliance, and much more," said Michael Devine, senior producer for DMG Productions and the Advancements series. "We look forward to enlightening audiences on how this technology is being used, and how it continues to disrupt industries across the globe."
About Advancements and DMG Productions:
The Advancements series is an information-based educational show, targeting recent advances across a number of industries and economies. Featuring state-of-the-art solutions and important issues facing today's consumers and business professionals, Advancements focuses on cutting-edge developments, and brings this information to the public with the vision to enlighten about how technology and innovation continue to transform our world.
Backed by experts in various fields, and a team dedicated to education and advancement, DMG Productions consistently produces commercial-free, educational programming on which both viewers and networks depend.
For more information visit http://www.dmgproductions.org.