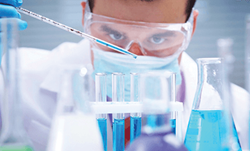 JUPITER, Fla. (PRWEB) February 01, 2018
In its upcoming season, the award-winning producers of Advancements with Ted Danson will explore advances in healthcare, medical technology, and the advancing industry. Advancements will premier 2Q 2018 on a number of networks Nationwide. Check your local listings for show times.
As technology continues to drive biomedical research and healthcare forward, the traditional line between engineering and medical science grows ever thinner.
This season, Advancements will explore technology at its core and will enlighten and educate audiences on how it continues to impact the medical sector in a number of ways. From making patient care easier, diagnostics faster, and treatment options more readily available, the show will teach viewers about the latest breakthroughs taking place across the medical sector.
"It is truly unbelievable how much medicine and healthcare has changed over the last two decades alone," said Sarah McBrayer, Creative Director for DMG Productions and the Advancements series. "We are excited to delve into this topic on our series and enlighten audiences on what the future holds."
About Advancements and DMG Productions:
The Advancements series is an information-based educational show, targeting recent advances across a number of industries and economies. Featuring state-of-the-art solutions and important issues facing today's consumers and business professionals, Advancements focuses on cutting-edge developments, and brings this information to the public with the vision to enlighten about how technology and innovation continue to transform our world.
Backed by experts in various fields, and a team dedicated to education and advancement, DMG Productions consistently produces commercial-free, educational programming on which both viewers and networks depend.
For more information visit http://www.dmgproductions.org.