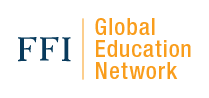 BOSTON (PRWEB) February 02, 2018
The Family Firm Institute is now accepting applications for the 2018 Global Education Network(GEN) scholarships. These three scholarships provide required enrollment and course fees, a one-year individual FFI membership, a complimentary FFI conference registration while enrolled in the program, and an FFI Mentor.
Applications must be received by April 15, 2018. All applications must be made online at the following link: GEN Scholarship Application.
Scholarships for Certificates in Family Business (CFBA) or Family Wealth Advising (CFWA)
Crystal & Company Scholarship
This scholarship, established in 2013, is for Next-Gen Family Business Members who would like to formalize their learning on the family enterprise.
Crystal & Company is a leading strategic risk and insurance adviser, addressing clients' risk management, insurance brokerage, and employee benefits consulting needs.
de Visscher & Co. Scholarship
For Next Generation Consultants and Advisers to Family Enterprise
This scholarship, established in 2010, is for individuals from law, finance, management and/or behavioral science who are interested in becoming family enterprise consultants and who may need financial assistance in making this transition.
de Visscher & Co. assists its clients in developing and analyzing financial solutions for the liquidity needs of the shareholders, the capital needs of the business or both while designing highly effective family and corporate governance structures to assure the long-term sustainability of the family wealth across generations.
Waesche Family Scholarship
This scholarship is intended for those in need of financial support to take the next step in their professional development within the field of family enterprise. Preference will be given to applicants who research and aid in the understanding of the inescapable influence of money on the family enterprise.
The Waesche Family Scholarship is the charitable arm of Resource Management, LLC, a family-owned Registered Investment Advisory Firm specializing in helping family enterprises transition ownership and wealth through the generations.
The FFI Global Education Network (GEN) is a global forum for teaching and learning that offers cutting-edge multidisciplinary courses and world-class certificate programs for family enterprise advisers, practitioners, academics, and professionals. GEN is the educational arm of the prestigious Family Firm Institute, the most trusted and globally recognized provider of family enterprise professional education in the world.
FFI's mission is to be the most influential global network of thought-leaders in the field of family enterprise. We provide research-based learning and relevant tools for advisors and consultants, academics and family enterprise members to drive success.