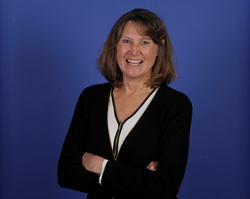 "She has a proven track record of creating lasting solutions, and under her leadership, we will continue to deliver a world-class fundraising and engagement tool." - Craig Heldman, President and CEO of iModules
LEAWOOD, Kan. (PRWEB) February 05, 2018
iModules, the leader in fundraising and engagement software for higher education institutions, has named Germaine Ward as Vice President of Product Management.
Ward brings more than 20 years of technology leadership and experience in SaaS product management and development to iModules. In her new role, she will oversee the product team and drive the product roadmap of the Encompass platform to best meet the expanding engagement needs of iModules clients.
"Germaine's diverse background with product management and her passion for the higher education market make her a perfect fit for iModules," said Craig Heldman, President and CEO of iModules. "She has a proven track record of creating lasting solutions, and under her leadership, we will continue to deliver a world-class fundraising and engagement tool."
Ward comes to iModules from Benefitfocus, where she served as Vice President Account General Management. In this role she was responsible for strategic client management and growing revenue, while maximizing client loyalty. Previously, she held leadership positions with Blackbaud, Iomega, and Symantec.
"I am looking forward to personally working with our clients to evolve our product strategy. What the team has accomplished since introducing the Encompass platform into the market is impressive, and I'm excited to play a part in taking it to the next level," said Ward.
About iModules
Build and sustain lifelong relationships with alumni and supporters through Encompass, a platform for fundraising, communication, and engagement built by the educational advancement experts at iModules Software. More than 800 higher education institutions partner with iModules to drive larger gifts, increase event attendance and membership, and improve participation rates through data-driven, meaningful engagement. Learn more at imodules.com.