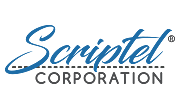 HIMSS is the largest healthcare IT conference in the nation. Interacting with end-users and Independent Software Vendors at the event allows us to address their concerns in real time...
COLUMBUS, Ohio (PRWEB) January 31, 2018
The U.S. Bureau of Labor Statistics notes massive growth in the nation's healthcare sector with no signs of slowing anytime soon.
In response, Scriptel Corporation—which leads the way in eSignature and digitizing technology—is proud to take part in the HIMSS Annual Conference & Exhibition at the Venetian Palazzo Sands Expo Conference Center in Las Vegas from March 5-9, 2018.
HIMSS 18 is a meeting place for more than 40,000 health IT professionals, clinical care providers, executives, and vendors from around the globe. Hallmarks of this annual industry conference include world-class speakers, cutting-edge health IT product demonstrations, and numerous opportunities for education, as well as networking.
This year's scheduled keynote speakers are:

Earvin "Magic" Johnson, Jr. – Entrepreneur & Sports Legend
David Shulkin – Secretary of Veterans Affairs, U.S. Dept. of VA
VADM Raquel C. Bono – Director, U.S. Defense Health Agency
Keller Rinaudo – Co-Founder & CEO, Zipline drone delivery service
Eric Schmidt – Chairman of Alphabet Inc., a Google parent company
Scriptel promises to bring its own brand of "magic" to the event, helping healthcare IT professionals noticeably improve quality, accessibility, accuracy, and security associated with their own patient registration, practice management, and electronic health record (EHR) management efforts.
"HIMSS is the largest healthcare IT conference in the nation," explains Scriptel President & CEO Stephan Herron. "Interacting with end-users and Independent Software Vendors at the event allows us to address their concerns in real time."
"In doing so, we help them more quickly make sense of emerging trends in paperless technology and leverage advances across the digital signature and document management landscapes—for improved outcomes and quality of care."
Trends to watch out for at HIMSS 18 include innovations related to cloud computing, connected health, artificial intelligence, patient engagement, and revenue cycle.
"Scriptel Citrix Ready software solutions like EasyScript, for example, expand our clients' cloud computing and patient care capabilities," adds Dir. of Strategic Marketing Steve Sedaker, "making it easier than ever to go paperless and to do it seamlessly."
"The superior results end-users get with our products simplify the signature capture and digital workflow process, thereby reducing (or altogether eliminating) their reliance on expensive, error-prone, print-sign-and-scan interactions."
Scriptel has played a major role in advancing the benefits of paperless technology in healthcare and other dynamic settings for decades. To date millions of its capacitive touch screen, digital signature, and handwriting recognition hardware or software solutions have been deployed worldwide.
The event's host—the Healthcare Information and Management Systems Society—is a nonprofit organization which pursues a goal of promoting the best use of information technology and management systems in the healthcare industry. Online at HIMSS.org.
Bring some health IT and management systems magic of your own to the workplace!
Stop by Booth 13030 at HIMSS 18. Call the Scriptel Sales Team at (877) 848-6824. Like, follow and connect with Scriptel on Facebook, Twitter and LinkedIn. Explore your practice's information security, archiving, and authentication options at Scriptel.com.
HIMSS 18 advanced registration rates are in effect until Feb. 5.
About Scriptel
SCRIPTEL CORPORATION leads the way by advancing rugged, reliable eSignature and signature capture technology. Our Citrix Ready, plug-and-play hardware and software solutions make easy work of document signing, electronic recordkeeping and practice management in Dental, Healthcare, Retail, Tax Prep, and other dynamic environments.
Scriptel (est. 1982) has a history of leading through innovation, bringing the first peripheral to mimic superior pen input on an LCD screen to market. Today we produce and provide unmatched support for a full suite of ScripTouch® signature pad and workflow products, including EasyScript, ProScript, and mSign.
Scriptel is based in Columbus, Ohio, and has deployed more than 3 Million products worldwide. Which of our hardware and software solutions best suit your needs? Find out! Request a 30-Day, Risk-Free Trial at Scriptel.com.
Copyright © 2018. Scriptel®, ScripTouch®, Assist™, EasyScript™, mSign®, OmniScript™, ProScript™, StaticCap™, and Sign and Save™, along with their associated logos, are the property of Scriptel Corporation.