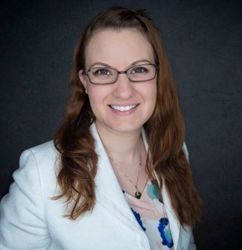 Waynesboro PA (PRWEB) January 30, 2018
Franklin County Visitors Bureau tourism partner Art Alliance of Greater Waynesboro announces Kathyrn Gratton as the organization's new Executive Director, Gratton will coordinate community outreach, oversee the two artistic spaces that operate under the AAGW, and promote programs that align with Destination Arts.
Art Alliance of Greater Waynesboro Board President Elena Kehoe stated "Kathyrn has shown tremendous dedication to the tri-state business community through her professional and volunteer experiences.
Kathyrn Gratton is a lifelong resident of Greencastle, PA. She has 8 years of nonprofit leadership experience, and also currently serves as the Chairperson for the local SCORE Chapter and as a Bold Futures Mentor for Girls Inc. of Washington County. She also teaches entrepreneurship and marketing to small businesses as a Certified Small Business Mentor.
Since 2012, The Arts Alliance of Greater Waynesboro has worked to encourage a thriving arts culture in the Greater Waynesboro community. The goal of the organization is to bring together area artists, musicians, arts organizations, businesses, government, and arts lovers to foster better communication and cooperation in support of the arts. A strong arts community is key to improved quality of life and vibrant economic development. As part of Waynesboro's Destination ARTS! effort, Waynesboro offers Gallery 50: 50 W. Main Street, 42 West Arts Co-Op: at 42 W. Main Street, Gallery 35 East: at 35 E. Main Street, Ceramic Arts Center of Waynesboro at 13 S. Church Street, Walnut Street Studios at 117 Walnut Street, and the Music Makers throughout downtown Waynesboro.
The upcoming Destination ARTS! demonstration and class schedule for mixed media is
Jan. 31, 2018– Oil Painting Class with Donna Bingaman. 12–3 p.m. at 42 West Arts
Feb. 01, 2018– Oil Painting Demo with Marjorie Tressler. 1–4 p.m. at Gallery 50
Feb. 02, 2018– Opening Reception 5-8 p.m. at 42 West Arts
Feb. 03, 2018– Children's Valentine Heart 10am- Noon at Ceramic Arts Center
Feb. 03, 2018– Oil Painting Demo with Donna Bingaman.
12–2 p.m. at 42 West Arts
Feb. 03, 2018– Book Binding Demo with Pamela Soaring Raven
1-3 p.m. at 42 West Arts
Feb. 05, 2018– Painting Class with Marjorie Tressler. 1–4 p.m. at Gallery 50
The Franklin County Visitors Bureau invites all to explore Franklin County PA and enjoy trails of history, arts and architecture, recreation, natural beauty, fresh foods, and the warm hospitality of communities like Chambersburg, Greencastle, Mercersburg, Shippensburg, and Waynesboro. Franklin County PA is located just north of the Mason Dixon Line and is an easy drive to Washington DC, Philadelphia, and Pittsburgh. Discover more plan a visit soon at ExploreFranklinCountyPA.com or by contacting 866.646.8060.