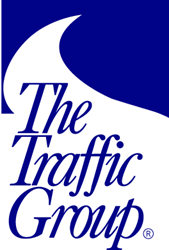 BALTIMORE (PRWEB) January 31, 2018
The Traffic Group, Inc. (TTG) has promoted Anthony Guckert to Executive Vice President, Glenn Cook to Senior Vice President, and Carl Wilson, P.E., PTOE, to Vice President. The Traffic Group is one of the nation's leading traffic engineering and transportation planning firms and a Service Disabled Veteran Owned Small Business (SDVOSB).
With 22 years of experience, including managing hundreds of mechanical counts and manual intersection turning movement counts in the field, Guckert heads up the Traffic Data Collection Services Division. As Executive Vice President, he will oversee a staff of project managers, assistant project managers, field supervisors and technicians, and contract personnel working on both private and public sector projects throughout the United States. Guckert has an intimate knowledge of traffic data collection and continues to take an active role in testing new equipment and verifying the latest innovative techniques in conducting traffic counts. Guckert is a graduate of the University of Baltimore.
In his new role, Cook will oversee the preparation of traffic impact studies, geometric design plans, parking lot layouts, highway lighting, traffic control and traffic signal design plans. He frequently testifies before numerous Courts and County and Municipal Boards in Maryland, Virginia, New Jersey, Delaware, West Virginia among other states, as a qualified expert in the field of traffic engineering and transportation planning. He has more than 45 years of experience in the traffic engineering and transportation planning field in both the public and private sectors and in dealing with the complex challenges associated with receiving public agency approvals. Cook's experience also led to an appointment by the Governor of Maryland to serve on a task force whose mission was to streamline Maryland's Highway Access Permit process.
In addition to undertaking various traffic studies, Wilson's responsibilities also include management of projects throughout the Maryland and neighboring jurisdictions. Scopes of projects under his direction vary from analyses at a single intersection to the preparation of Interstate Access Point Approvals (IAPA), which involve studies at numerous interchanges along freeway corridors. Prior to joining The Traffic Group, he worked on the Senior Engineering Staff at the Office of Traffic and Safety of the Maryland State Highway Administration, where his duties included program management for the Candidate Safety Improvement Program and the Intersection Capacity Improvement Program. Wilson earned a Bachelor of Science degree as well as a Master of Engineering degree, both from University of Maryland College Park.
In December, The Traffic Group promoted Renata Haberkam to Federal Contracting Liaison Officer. This appointment was in response to the firm earning the Service Disabled Veteran-Owned Small Business (SDVOSB) designation in October.
About The Traffic Group, Inc.
Established in 1985, The Traffic Group, Inc. (TTG) is a Service Disabled Veteran-Owned Small Business traffic engineering and transportation planning specialty firm headquartered in Baltimore County, Maryland.
Through use of sophisticated technology and the in-house experience of more than 70 industry professionals, TTG offers services that help determine road improvements, signal and sign location, lighting plans, land usage, public facility and capacity issues, and security measures. With over 3,000 pieces of traffic data collection equipment, The Traffic Group has the largest inventory of such equipment in the U.S. and conducts more than 100,000 counts for clients annually.
For more information about The Traffic Group, visit the company's website at http://www.trafficgroup.com or follow them on Twitter @TheTrafficGrp.