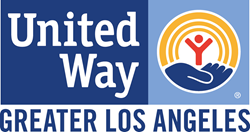 LOS ANGELES (PRWEB) February 01, 2018
United Way of Greater Los Angeles will soon be accepting grant applications to support the victims of recent wildfires, floods, and mudslides in Southern California. Beginning February 7, non-profits committed to helping low-income individuals and families rebuild in the affected areas can submit applications for funding at http://www.unitedwayla.org.
From Santa Barbara to San Diego Counties, hundreds of thousands of acres were destroyed and entire communities displaced right before the holiday season. As a result of the widespread damage caused by the wildfires, these vulnerable communities were once again struck by deadly floods and landslides early last month.
In response to the tragedies, United Way of Greater Los Angeles worked directly with United Way of Ventura County, United Way of Santa Barbara County, and United Way of San Diego County to set up the Southern California Wildfire and Flood Fund to collect funds to help victims rebuild their lives.
Over $585,000 has been raised so far through online donations and generous contributions from individuals and organizations including: 21st Century Fox, Conrad N. Hilton Foundation, Edison International, Los Angeles Rams, and Southern California Gas Company. 100% of all donations received will support long-term recovery and re-building efforts in the affected areas, with greater emphasis on the hardest hit communities like Santa Barbara and Ventura Counties.
Funds will be granted in two phases to 501(c)3 non-profit organizations working directly with low-income families in the affected communities.
Working in conjunction with local United Ways, Phase I funds will be distributed in early March and will primarily focus on helping victims with immediate costs for relocation, housing, and health services.
Phase II funds will be distributed in April and will support long-term needs such as home improvements, neighborhood improvements, and preparedness for future disasters.
"Our hearts are with the communities throughout Southern California that were affected by the wildfires and mudslides," said Elise Buik, President and CEO of United Way of Greater Los Angeles. "Losing your home is a devastating experience, but it becomes that much more difficult when you're struggling financially and already working hard to build a better life. We're committed to helping those individuals and families long-term and appreciate the continued support as we rebuild and help heal our communities."
Individuals affected by the disasters may connect with 2-1-1, a free 24-hour emergency hotline that links those in need to thousands of local health and human services resources including emergency housing, food distribution, elder services, youth and child care issues, and other physical and mental health services.
Donations can still be made online at http://www.unitedwayla.org. Checks may be sent to the United Way office at 1150 S. Olive Street, Suite T500, Los Angeles, CA 90015. Please write "SoCal Wildfire Fund" in the memo line.
"The devastation in Ventura County caused by the Thomas Fire is unprecedented," said Eric Harrison, President and CEO of United Way of Ventura County. "But together, we will find stability again. We're very thankful for the support we've received throughout Southern California and for the collective partnership of our colleagues in Los Angeles, Santa Barbara, and San Diego Counties. The funds raised will truly make a difference in our community as we begin to rebuild, revive, and recover."
About United Way Greater Los Angeles:
United Way of Greater Los Angeles is a nonprofit organization fighting to end homelessness and poverty by providing students with support needed to graduate high school prepared for college and the workforce, providing housing for our homeless neighbors, and helping hard-working families become financially stable. United Way identifies the root causes of poverty and works strategically to solve them by building alliances across all sectors, funding targeted programs and advocating for change. For more information, visit http://www.unitedwayla.org.
About United Way of Ventura County:
In the aftermath of a disaster, United Way's Ventura County Volunteer Center will serve as an online, call, and walk-in center for spontaneous volunteers. The Volunteer Center will register volunteers and coordinate with the Sheriff's Office of Emergency Services to place them where they can do the most good for the community. 2-1-1 Ventura County will also be available 24/7 to register volunteers, answer questions, and connect those in need with the resources to help them. http://www.vcunitedway.org
About United Way of Santa Barbara County:
United Way of Santa Barbara County (UWSBC) has the unique and positive vision that "in our community, everyone has a hopeful future." Since 1923, UWSBC has served Santa Barbara County community through funding, volunteer development, and by utilizing its own unique initiatives that involve dozens of local non-profit and public sector agencies. UWSBC's local community driven Power of Partnership™ priorities help children, families & seniors with a focus on Education, Income and Health. http://www.unitedwaysb.org
About United Way of San Diego County:
For 97 years, United Way of San Diego County has been disrupting cycles of poverty to change the odds for children and families. United Way plays a unique role in the community, bringing the people and resources together to spark breakthrough community action that elevates every child and family toward a brighter future. The organization focuses on educational milestones, such as kindergarten readiness, third grade literacy, and college and career pathways, providing support outside of school so children can be successful in the classroom. LIVE UNITED is a call to action for everyone to get involved by donating and volunteering. Learn more at http://www.uwsd.org, the blog, Facebook and Twitter.