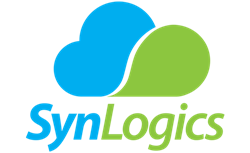 SynLogics proudly announces enterprise mobile app store to transform the marketing strategy for businesses.It will ensure increased ROI, elegant & responsive layouts, and the scalability needed to make mobile app solutions a complete success.
ATLANTA (PRWEB) January 31, 2018
SynLogics, a well-known mobile app development company, announced its acceptance to deliver mobile application development solutions for a large manufacturing firm. The comprehensive enterprise mobile app store will support a broad range of devices including tablets, smartphones, and other automotive infotainment systems.
Details of SynLogics' Enterprise Mobility Solutions
SynLogics Inc will be responsible for all operations relating to the enterprise mobility solutions of its partner manufacturing firm. The solutions offered by the enterprise app store will include the perfect balance between easy manageability for the IT department, complete security for the organization, and maximum flexibility for the users. The app suite includes all the necessary tools required for successful implementation of enterprise mobility, efficient mobile application management, and easy mobile content management. Some of the highlights of the enterprise app store include-

The app store will ensure to extend the legacy software systems to mobility
The company working closely with the IT team provides an enhanced capability to support organizations integrate existing legacy software systems and data with powerful new technologies with the aim of improving customer experience and operational efficiency.
Make your own Private Mobile Enterprise App Store
Enterprise mobile app suite will provide the benefit of controlling app access based on Employee roles and will be completely private. Private app store will allow the freedom of full control what apps to be available and when.
It will integrate Industrial Machine data with Mobility for Preventive Maintenance
Our solution will allow the client to effectively manage maintenance to maximize uptime in the manufacturing environment. It will also allow real-time visibility into maintenance management operations to better facilitate production schedules, labor management, and other important factors that relate to maintenance execution.
Our Philosophy
SynLogics Mobile Solutions follows the philosophy of providing user-friendly solutions with high level of user acceptance. This is the major reason why our enterprise mobility solutions fully support robust app management and enable a direct connection to the corporate network in order to enhance the productivity for employees and ensure more collaboration among teams at the same time. With proven expertise in mobile app development, our enterprise mobility solutions are completely tested to provide robust support to the customers throughout the world.
Types of Apps Included :
The range of apps included in the mobile app store designed by SynLogics include-
Productivity & Work Flow Apps
Project Management Apps
Machine Guidance Apps
Management Reporting Apps
Real-time Performance Management Apps
Mobile Analytics - On Field Employee Management
Using our Enterprise Mobility consulting, organizations can benefit immensely as it enables leveraging mobility solutions for improving operational efficiency in today's world of dynamic mobile workforce. Our team is specialized in proposing solutions based on Industry Best Practices. For evaluation and workshops, you can reach out to us at info(at)synlogics(dot)com or +1 (302) 440 0387
About SynLogics
SynLogics is a leading mobile app development company serving clients across various locations including USA, UK, and India. We have expertise in providing robust IT solutions to the clients globally that primarily focuses on enterprise solutions, e-commerce &web solutions, and Android mobile solutions. At SynLogics, we employ a professional approach and innovative mobile app methodology that helps us design efficient solutions by converting simple mobile app ideas into profitable mobile applications for the clients. To learn more about us, visit SynLogics.