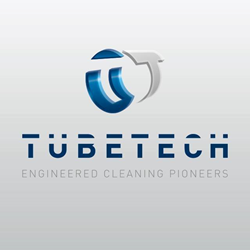 Having a dedicated US operation allows us to be responsive to the needs of the industry and deliver on-the-ground solutions to our customers. Our alliance with Jetstream enhances our service portfolio with assured access to North America's leading pump equipment range
HOUSTON (PRWEB UK) 31 January 2018
The announcement comes as Tube Tech International launches its dedicated US operation, based in Houston, Texas. The move will see Tube Tech International develop local relationships with operators in the region, and extend its maintenance provision, alongside its well-respected portfolio of critical cleaning services.
Tube Tech has gained an international reputation for its research and innovation, development of robotic solutions, overcoming critical cleaning challenges, improvement outputs and efficiencies, as well as minimizing downtime.
Jon Camp, Tube Tech's Managing Director said, "Having a dedicated US operation allows us to be responsive to the needs of the industry and deliver on-the-ground solutions to our customers. Our alliance with Jetstream enhances our service portfolio with assured access to North America's leading pump equipment range. The supply partnership also enables us to pass logistical savings on to our customers for further competitive advantage."
Jetstream of Houston LLP is a leading supplier of water blasting equipment in North America, and has pioneered the development of a range of high-performance products now considered as industry standards. Jetstream is committed to providing their customers with safe, sure and simple solutions.
David Brown, Director of Rental at Jetstream of Houston LLP said, "We are extremely excited to have the opportunity to work with such a professional company in Tube Tech International. We are thrilled we were able to help provide a viable solution that can be duplicated over and over again, and we look forward to our new partnership."
Editor's notes:
About Tube Tech
For more than 25 years, Tube Tech has been providing simultaneous cleaning and inspection services for static heat transfer plants, providing significant savings to clients by reducing downtime, cutting CO2 emissions, increasing throughput and improving safety standards. With more than 50 cleaning systems in stock, Tube Tech has the expertise and capability to consult with clients to specify the most appropriate solution for them. Robotic, Remote, In-Situ and Live-During Full Production cleaning services are just an example of the unique advantages available to Tube Tech's clients.
About Jetstream
Jetstream of Houston, LLP, a division of Federal Signal Corporation's (NYSE:FSS) Environmental Solutions Group, manufactures industrial high-pressure waterblasting equipment operated at pressures up to 40,000 psi for a wide range of applications, including industrial cleaning and surface preparation. Product offerings include a complete line of skid- and trailer-mounted pump units, control guns, valves, hoses, replacement parts and nozzles. For more information, visit http://www.waterblast.com.
Federal Signal's Environmental Solutions Group is a leading provider of a full range of Elgin street sweepers; Guzzler industrial vacuum trucks; Jetstream high-performance waterblasting equipment; Vactor sewer cleaners and vacuum excavators; and Westech vacuum trucks for commercial, municipal and industrial customers. The Environmental Solutions Group also includes Joe Johnson Equipment, a leading Canadian-based distributor of maintenance equipment for municipal and industrial markets, and FS Solutions, which offers unsurpassed expertise and a unique breadth of environmental cleaning equipment, parts, rental, service and training to meet the needs of vacuum excavation and industrial cleaning professionals.