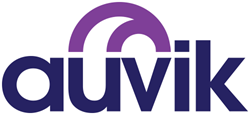 The Tech Tribe members who use Auvik are major advocates, so we knew we had to introduce Auvik to even more members.
Waterloo, ON (PRWEB) February 01, 2018
Auvik Networks, a provider of network monitoring and management software for MSPs (managed service providers), has been selected by The Tech Tribe to join its exclusive list of preferred vendors.
Channel vendors are invited to become part of The Tech Tribe community once they have been vetted by MSP members who have adopted and benefitted from a vendor's solution. Auvik will be sharing managed network services best practices with The Tech Tribe and its 220-plus MSP members to help peer group members boost their network management capabilities and expertise.
Nigel Moore, founder of The Tech Tribe, has over 20 years of experience running MSP and IT support businesses. "We're always on the lookout for vendors that provide true value to members and Auvik is proving to be a critical component of the MSP software stack. Without Auvik, MSPs are blind to network issues," said Moore. "The Tech Tribe members who use Auvik are major advocates, so we knew we had to introduce Auvik to even more members."
"The Tech Tribe was created for MSP businesses that are committed to taking their companies to the next level," said Alex Hoff, Auvik's VP of product and sales. "Being selected by The Tech Tribe is an exciting opportunity to work with growth-focused MSPs from all over the world that share the same mission as Auvik—to help clients be as efficient, productive, and profitable as possible."
About The Tech Tribe
The Tech Tribe is an IT managed service provider (MSP) peer group that uses a three-pronged approach to both educate and support members. MSPs can download resources and templates; leverage a community of peers; and receive coaching and guidance from Nigel and other experts. The peer group is run from Australia, and just like Auvik, has many global MSP partners, including many in North America and the UK. For more information, visit http://www.thetechtribe.com.
About Auvik Networks
Auvik is a network-focused software company that helps managed service providers improve the efficiency and profitability of their managed services. Auvik's network infrastructure RMM (remote monitoring and management) gives MSPs better visibility, documentation, and monitoring for their client networks, and automates many time-consuming network tasks. Auvik was named to the 2016 ChannelE2E 100 list, which identifies top disruptors and innovators in the IT channel. Visit http://www.auvik.com or follow @AuvikNetworks on Twitter and @theAuvikway on Instagram. Auvik is a registered trademark of Auvik Networks Inc.
Media Contact
Sarah Cunningham-Scharf
Marketing Content Specialist, Auvik Networks
sarah(at)auvik(dot)com
519-804-4700 x194