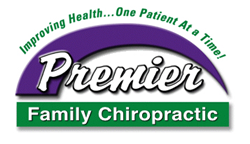 "We're dedicated to a wholesome approach to health and chiropractic, one that addresses root concerns before they progress into irreversible problems," - Dr Jay Thompson
THOUSAND OAKS, Calif. (PRWEB) February 01, 2018
Premier Family Chiropractic, a full-service chiropractic care facility that provides urgent care, weight loss, spinal decompression therapy, and massage therapy services to the greater Thousand Oaks community, this week announced they have added new services to their repertoire for 2018.
Now providing exercise classes for the elderly to help them prevent falls, diet and education classes for diabetes, as well as new pregnancy massage appointments, Premier Family Chiropractic is working to expand their elderly, diabetic, and pregnancy clientele.
"We're a full-service chiropractic and urgent care facility, focusing on everything from dieting to strengthening exercises that promote independence for seniors," said Dr. Jay Thompson. "As part of our new 2018 service model, we've added three different services that will benefit a variety of individuals living with discomfort or concern today."
Premier Family Chiropractic's pregnancy massage services will last 1-hour for clients, utilizing techniques that help relax muscle tension during pregnancy. For their diabetes education, they will host weekly classes that cover nutrition and how it relates to living with diabetes-related conditions today. Lastly, their senior fitness services will focus on strength and flexibility for seniors so they are less likely to lose their balance, fall, and fracture or break a bone.
"We're dedicated to a wholesome approach to health and chiropractic, one that addresses root concerns before they progress into irreversible problems," said Dr. Jay Thompson.
Dr. Jay Thompson DA is a graduate of the Cleveland Chiropractic College in Los Angeles. Dedicated to improving health through the natural healing abilities of chiropractic, Dr. Jay has been a practicing chiropractor for over 15-years.
Premier Family Chiropractic is located at 60 Rancho Road, Suite 1 in Thousand Oaks, California. They are open Monday through Friday, with appointment-only availability on Saturday.
For more information, visit: http://www.premierchiro.com/.