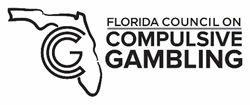 The American Gaming Association reports that $4.7 billion was bet last year on the Super Bowl game alone, 97% of which was wagered illegally.
SANFORD, Fla. (PRWEB) February 01, 2018
The Florida Council on Compulsive Gambling (FCCG) issued a statement that it is gearing up for calls to its 24-hour HelpLine, 888-ADMIT-IT, from those whose hope will be shattered.
According to Jennifer Kruse, Executive Director of the FCCG, "We often see the impacts that the most celebrated day in sports has on callers to our HelpLine. After a season of defeat, many avid sports bettors use the football championship game to wager higher and riskier bets as a last-ditch effort to make everything right. The problem is that the 'big win' they are fantasizing about is just a figment of their imagination leaving many feeling desperate by the night's end."
The FCCG also warned that the rise and popularity of fantasy sports has also made it easier for gamblers to place bets due to the ease of accessibility offered through the Internet and mobile apps. Evidence of this is the American Gaming Association's report that $4.7 billion was bet last year on this game alone, 97% of which was wagered illegally.
"This Sunday will be no exception to the rule and we want residents to know that the Florida Council on Compulsive Gambling is here, around the clock every day, even on game day! HelpLine Specialists are available 24/7 by calling 1-888-ADMIT-IT (236-4848), texting to 321-978-0555, or through live chat at http://www.gamblinghelp.org. We want them to know that help is also right at their fingertips," Kruse explained.
As the lure of sports betting is appealing to minors given easy access and free fantasy leagues, the FCCG urges parents to be attentive to their children's behavior on during game time on Sunday as research confirms that early exposure can increase a person's likelihood to develop a gambling problem. The organization further cautioned parents to think about their own actions on game day so they are not sending the wrong messages to unknowing minors.
Here are some tips to help enjoy the game without betting on it:

Plan where you will go, what you will do, and who you will be with before, during and after the game
Confide in those closest to you for help in refraining from gambling and/or to cope
Attend a self-help group meeting in the community
Identify constructive alternatives to stay busy
Structure free time away from people, places and things associated with gambling
Remember, help and hope are only one phone call away: 1-888-ADMIT-IT.
If you or someone you know has a gambling problem, call 1-888-ADMIT-IT (236-4848).
The Florida Council on Compulsive Gambling, Inc. (FCCG) is a not-for-profit 501c (3) educational and advocacy organization whose primary mission is to help persons adversely affected by gambling. Established in 1988, the FCCG maintains a neutral stance on gambling, is governed by a volunteer Board of Directors and is a member of the National Council on Problem Gambling.