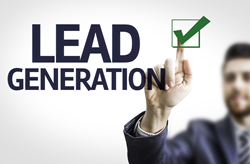 Lead Generation isn't the problem, its the techniques that haven't changed in 30yrs
MILWAUKEE (PRWEB) February 02, 2018
Supply Chain Connection has been the leading company working to give the reader insight into the process of marketing and lead generation. The company has helped their numerous clients on qualifying lead and maintaining a qualified pipeline. Their superior understanding of the supply chain world guarantees result. They have recently come out with their new pocket guide eBook written by Dan Marx named The Do's & Don'ts of Business Development & Lead Generation: What They Don't Tell You
The days of smiling and dialing techniques have gone. This eBook emphasizes on techniques that get results to build a quicker and healthier pipeline. Ultimately, big pipeline leads to a happier company. For people who are in business development, lead generation and marketing, this shows how to develop and prospect no matter what department you are in. The book also speaks to those in sales and leadership.
To achieve success in this trade you need to perform professionally with results:

How to write professional emails that get responses
Don't Listen to Your Boss's old stories. They are hype and not realistic!
How to act and post on LinkedIn to gain respect and responses. Not just getting the most connections
Tradeshows – Getting wins!
And yes, picking up the phone. What to say to & HOW to say it that gets results from executives
In addition, you will also get templates which can be used for, composing emails and setting up calls. This eBook is a complete guide of what you need to do as a professional and how to do it, with fast results! The enticing style of writing & no BS from the author will ensure that you read it over and over again.
The eBook is available directly on http://www.supplychainconnection.com or at Amazon Kindle under the title, "The Do's & Don'ts of Marketing" available in any language. This eBook has reached to the international audiences of Europe and continues to be a hit in North America.
Supply Chain Connection is the leading business development & lead generation consulting firm in the United States that provides marketing, lead generation and consulting to technology & services companies within and around supply chain.