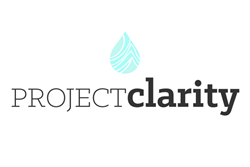 "Through this project we plan to leverage the power of wireless technology to provide a clearer picture of how conditions change during our work of these factors by 70 percent."
HOLLAND, Mich. (PRWEB) February 01, 2018
Project Clarity, a community-wide partnership committed to improving the health and clarity of Lake Macatawa and the Macatawa Watershed, is working with area partners on the development of a new, real-time water quality monitoring system to benefit the southwest Michigan region.
The partners are developing a system which consists of sensors located in the watershed, low power radios, and a cloud computing platform; generally, these types of systems are called IOT systems, an abbreviation for Internet of Things.
"The Macatawa Watershed has long suffered from high levels of suspended sediment and the nutrient phosphorus in its waterways" said Dan Callam of Project Clarity. "Through this project we plan to leverage the power of wireless technology to provide a clearer picture of how conditions change during our work of these factors by 70 percent."
Twisthink of Holland, OST of Grand Rapids, and Sigfox U.S., a global leader in wireless Internet of Things (IOT) technology, have been working with Project Clarity partners Grand Valley State University's Annis Water Resources Institute and Outdoor Discovery Center Macatawa Greenway on the development of this IOT system. This system uses sensors and low power radios located on the Macatawa River to provide researchers and educators real-time updates on the water quality and the impact of factors like rainfall and discharge. "This project will also benefit local classrooms, ranging from middle school to graduate level courses, as the dashboard will serve as an educational tool for classroom projects and discussions" said Callam.
While Project Clarity partners have implemented scores of projects around the area designed to improve water conditions, ongoing monitoring is required. Water quality sensors have been deployed over the past two years on the Macatawa River to get a better idea of how much sediment flows through the river and the impact of constructed wetlands.
This data-gathering process previously involved someone traveling to the test site monthly and venturing out into the water to collect the logged data from the sensors. Now, using the newly developed IOT system, this process can be automated by sending data wirelessly to a server and monitor it remotely in real-time, dramatically reducing the costs of obtaining the valuable data. This provides the local partners timely updates on the changing stream conditions.
ABOUT PROJECT CLARITY:
Project Clarity's goal is to raise $12 million from both private and public sources to remediate the water quality issues of Lake Macatawa and the Macatawa Watershed. Through a multi-phased approach, we will provide solutions focused on land acquisition and restoration, best management practices (BMPs), community education, and long-term sustainability. The advantage of this multi-faceted approach is that each phase or aspect of the plan builds on its predecessor, thereby avoiding redundancy and providing flexibility in implementation. Included are solutions that address the sediment and nutrient problems of Lake Macatawa both at the source and further downstream. For more information please visit our website http://www.MacatawaClarity.org
ADDITIONAL QUOTES FROM THE PARTNERS:
Quote from Kurt Dykema, Director of Technology, Twisthink:
At twisthink, we partner with companies to help bring new ideas and products to life – by leveraging strategic insights and applying intuitive design with great technology. We were inspired by Project Clarity's work and believed that IOT could help achieve their goal. Twisthink designed the sensing hardware to allow for real-time data logging to reduce the overall time required in the field. We then created the user interface (UI) design to visualize this data into a dashboard that is simple and easily understood. This collective collaboration allowed us to accomplish the main goal of gaining more visibility into the local conditions that are impacting these environmental issues.
Quote from Alan D. Steinman, Allen and Helen Hunting Director, Grand Valley State University Annis Water Resources Institute:
"Monitoring sediment movement and quantity is one of the most difficult tasks in watershed science. The new automated IOT reporting system provides a unique and powerful platform to track sediment in real-time, which aids in both the identification of critical source areas and the assessment of restoration efforts."
Quote from Kristi Mason, Communications Director, Sigfox North America:
"Empowering communities to remotely monitor assets – in this case monitor the quality of water, is the perfect use case for the Sigfox network, which provides many advantages over traditional IoT connectivity options, including wide area coverage and ultra-low device battery consumption. We are excited to see the environmental and educational results of Project Clarity and are hopeful more community projects will be inspired to use remote sensing technology to gather critical field data."
Quote from Aaron Kamphuis, Principal, Connected Products & Data Analytics, OST:
"At OST, our goal is to change how the word connects. Together. We are committed to helping organizations leverage technologies to translate data into the knowledge needed to address key environmental issues. With Project Clarity, OST brought our expertise around designing and architecting analytics and cloud infrastructures. We built the right components and architecture for the system to work, while also ensuring data integrity by keeping the user's needs, and the hardware's requirements, at the forefront."