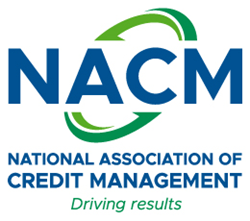 The vast majority of the change has been within the favorable factors, but the inconsistency has been a little vexing.
COLUMBIA, Md. (PRWEB) January 31, 2018
Credit managers are coming out of a December daze to report a solid rebound in several favorable and unfavorable categories in January's Credit Managers' Index (CMI) from NACM. This beginning of the year climb is not new: The start of the year has begun with increases on seven occasions since 2010, including 2018.
"January was a rebound month, but not an especially strong one, and it would be premature to assert that an upward trend may be in the offing," noted NACM Economist Chris Kuehl, Ph.D. "It looks like this up and down will be with us for a while."
The combined CMI score edged upward slightly to 55.1 in January from 54.2 in December. This is due to an increase in the favorable factors since the unfavorable categories in the index remained the same. "To be honest the [CMI] movements have not been all that dramatic," said Kuehl. "The vast majority of the change has been within the favorable factors, but the inconsistency has been a little vexing."
All sales sectors (combined, manufacturing and service) saw substantial jumps in January. Combined new credit applications and amount of credit extended were also ahead of December's data. Dollar collections saw a slight dip. Overall, combined favorables increased two points in January.
The dollar amount beyond terms took a significant dip that is not encouraging, as what often happens next is trouble in other categories, Kuehl said. The slip in the category can be caused by clients struggling to pay, among other reasons, but it could mean companies are on the verge of having problems. It could also translate into customers being more cautious with their cash.
For a complete breakdown of the manufacturing and service sector data and graphics, view the January 2018 report at http://web.nacm.org/CMI/PDF/CMIcurrent.pdf. CMI archives may also be viewed on NACM's website at http://www.nacm.org/cmi/cmi-archive.html.
ABOUT THE NATIONAL ASSOCIATION OF CREDIT MANAGEMENT
NACM, headquartered in Columbia, MD, supports approximately 13,000 business credit and financial professionals worldwide with premier industry services, tools and information. NACM and its network of affiliated associations are the leading resource for credit and financial management information, education, products and services designed to improve the management of business credit and accounts receivable. NACM's collective voice has influenced federal legislative policy results concerning commercial business and trade credit to our nation's policy makers for more than 100 years, and continues to play an active part in legislative issues pertaining to business credit and corporate bankruptcy. NACM's annual Credit Congress & Exposition conference is the largest gathering of credit professionals in the world.