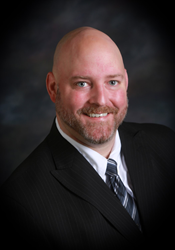 (PRWEB) February 01, 2018
Kerry Simon, PLS has earned the distinction of Registered Professional Land Surveyor in the State of Louisiana. Mr. Simon passed the Louisiana Professional Engineering and Land Surveying Board exam and is now licensed to practice as a Registered Professional Surveyor. Mr. Simon has over 13 years of experience working under the direction of Registered Professional Land Surveyors on pipeline projects in Texas, Louisiana, Mississippi and Tennessee. He also worked on numerous boundary surveys for the U. S. Army Corps of Engineers.
Prior to joining the Fenstermaker firm, Mr. Simon was the Project Manager for the Kinder Morgan Sweeney Lateral Pipeline from Wharton County to Brazoria County. He was also a member of the project management team for the Denbury CO2 Pipeline from Donaldsonville, LA to Galveston, TX.
Mr. Simon served as Vice President of the American Society of Civil Engineers from 2003-2004 and was the organization's Event Coordinator from 2002-2003.
Click here to read this and other news on Fenstermaker's corporate website.