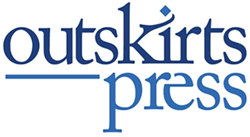 Authors who purchase the Ultimate or Full-Color publishing package this month will be rewarded with a credit of $300 to spend any way their hearts desire.
DENVER (PRWEB) February 01, 2018
Outskirts Press, the No. 1-rated self-publishing company according to Top Consumer Reviews, has announced it is showering self-publishing authors with $300 spending money in February. Authors who purchase the Ultimate or Full-Color publishing package this month will be rewarded with a credit of $300 applied to their Outskirts Press shopping cart to purchase or pay down any Outskirts Press service their hearts desire.
With so many attractive book publishing, customization and marketing services available, Outskirts Press is helping authors narrow down options on how to spend the promotional credit with a few suggestions that demonstrate how far $300 can go. Here are some of the most popular publishing, book customization options and book marketing services that provide the most bang for the buck:
1. Professional Copy Editing. An experienced copy editor will ensure a polished manuscript that is free of any errors that could destroy credibility.
2. Custom Cover Design. Book cover design can be as important as content in reeling in readers and increasing the odds of selling.
3. Ebook Publishing. An ebook edition opens selling potential to millions of readers, so it should be considered an essential part of book marketing.
4. PR Publicist Campaign. A professional press release and distribution service gets the word out quickly to thousands of editors and news programmers throughout the United States. The PR Publicist Campaign disseminates information about a book to decision-makers so they'll know precisely what makes a book special, how it's distributed, where to order and how to contact the author for interviews.
To claim the $300 promotional credit, authors can place the Ultimate or Full-Color publishing package in their Outskirts Press shopping cart and enter the promo code Love-300 at checkout. They will receive a confirmation email when the credit has been added to their account.
For more information about self-publishing and book marketing services from Outskirts Press, visit the company at http://www.OutskirtsPress.com.
About Outskirts Press Inc.: Outskirts Press helps authors develop and publish high-quality books by offering exceptional design, printing, publishing, distribution and book marketing services. Top Consumer Reviews ranks Outskirts Press No. 1 because they are passionate about delivering outstanding customer service, affordable pricing, industry-leading royalties, and a team of hands-on, U.S.-based publishing experts. At http://www.outskirtspress.com authors can publish their book, their way, today.
# # #
Outskirts Press Inc., 10940 S. Parker Road, #515, Parker, CO 80134
http://outskirtspress.com 1-888-OP-BOOKS