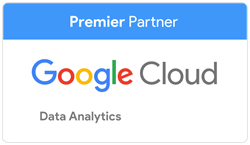 CHICAGO (PRWEB) February 01, 2018
Maven Wave today announced that it has achieved the Data Analytics Partner Specialization in the Google Cloud Partner Program. By earning the Partner Specialization, Maven Wave has proven their expertise and success in building customer solutions in the data analytics field using Google Cloud Platform technology.
Google Cloud Partner Specializations are designed to provide Google Cloud customers with qualified partners that have demonstrated technical proficiency and proven success in specialized solution and service areas. Partners that have achieved this Specialization have demonstrated success building and managing applications using the best of Google Cloud Platform in both web and mobile environments. Maven Wave successfully met the rigorous standards required to join this elite club.
"Meeting the rigorous standards required to be one of the first to join this elite club and achieve the Google Cloud Data Analytics Specialization further positions Maven Wave as a leader in this space. We look forward to serving our clients with innovative solutions rooted in data analytics," says Brian Farrar, partner and co-founder of Maven Wave.
Maven Wave is already a Google Cloud Premier Partner for Google Cloud Platform, G Suite, and Google Maps. Additionally, the company recently achieved the Machine Learning Partner Specialization. Both the Machine Learning and Data Analytics Specializations advance the company's cloud and digital transformation capabilities to better serve enterprise clients.
______________________________________________________________________________________________
About Maven Wave
Maven Wave helps leading companies make the shift to digital and shorten the fuse to innovation. Maven Wave combines the expertise and discipline of top-tier consulting and the agility you'd expect from a cutting-edge technology firm. This multidisciplinary blend of skills allows us to create unique digital advantages for our clients. As a Google Cloud Premier Partner, Maven Wave's digital solutions are agile, mobile, rooted in analytics, and built in the cloud.