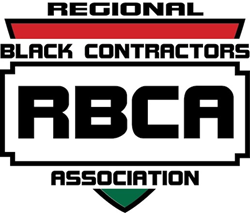 Is this a possibility of why Black Contractor's are at 1 percent in Dallas, County? John Proctor, President of the Regional Black Contractor's Association
DALLAS (PRWEB) February 01, 2018
The Regional Black Contractor's Association (RBCA) has been actively engaged in challenging the inequitable utilization of African American firms in contracting and procurement opportunities since its inception.
Part of our challenge includes combating workplace discrimination. An unfortunate example is the most recent allegations by four African American workers against Dallas-based The Beck Group, citing workplace harassment and discrimination on the new JPMorgan Chase headquarters at Plano's Legacy West.
(https://www.dallasnews.com/business/real-estate/2018/01/25/black-workers-faced-daily-verbal-abuse-including-n-word-plano-construction-site-lawsuit-claims)
Recent disclosures of the systemic and pervasive practices that enabled men in power to intentionally violate women in the workplace have created a public awareness that has resulted in remedial actions being taken to end such practices. Systemic discrimination and harassment in the workplace is not confined to sexual harassment, however. The fact-based reality is:

There is intentional and institutionalized discrimination against African American construction, professional services and trades firms; and
This discrimination is systemic and pervasive in the North Texas construction industry, evidenced by less than 1% of contracts going to African American companies.
Prerequisites to remedying this abusive culture and its associated negative practices and behaviors include:
1. An acknowledgement that processes, practices and behaviors exist and require change and ongoing transparency.
2. A firm commitment by the principals and stakeholders to work jointly with African American firms to develop and implement the required changes.
3. Establishing measurable, agreed upon goals and metrics, with punitive consequences when those goals aren't achieved.
The RBCA is committed to bringing awareness to these on-going issues.
If you have been a victim of work place discrimination, the Regional Black Contractor's Association would like to hear from you. Please take a moment to complete our brief survey at the following link:
https://www.surveymonkey.com/r/metoo4construction.