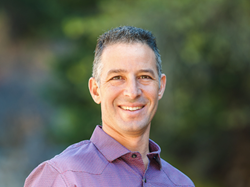 We are uniquely qualified to understand the complexity of your situation. We got our start building global sales organizations from the ground up.
BOULDER, Colo. (PRWEB) February 05, 2018
CRM Command, a boutique Salesforce consulting firm, announces the launch of their suite of Salesforce.com consulting services. Offering focus and attention to move projects quickly and efficiently, they provide a range of sales consulting services, including Salesforce implementations, Salesforce optimizations, fractional Salesforce admin, and much more. CRM Command provides simple solutions to every Salesforce challenge. From quick fixes to complex solutions, they support small and mid-sized sales organizations looking to make Salesforce work easier, and more efficiently.
CRM Command is a Salesforce.com registered consulting partner with a team that is uniquely qualified to understand the complexity of all Salesforce situations. Founder and president Frank Silvester leads the team as a senior Salesforce consultant, and former global sales leader, technical sales professional, and executive team contributor at a Fortune 50 company. Frank and his team operate with the philosophy that a well designed CRM puts the customer at the center of the business and is framed with simplicity, usability and transparency.
Offering free consultations, the company can be reached at 720-492-9626 and crmcommand.com.