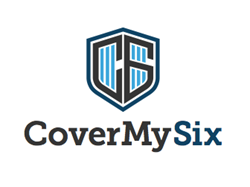 Lawsuits cost businesses far more than money....and most of them are entirely preventable.
CLEVELAND (PRWEB) February 08, 2018
Litigators and trial attorneys from the Gertsburg Law Firm are leveraging their expertise to take the crisis out of business lawsuits with CoverMySix, a unique, confidential, legal audit that identifies and addresses the six areas most likely to cause legal exposure for damages, fines and attorneys fees. This includes an audit of 1) insurance policies, 2) employment practices, 3) corporate entity structure and shareholder/partnership documents, 4) IT, 5) customer contracts, relations and marketing; and, 6) vendor contracts.
Most of the CoverMySix team have served in-house legal departments or owned a business. "Through our experiences, we know lawsuits cost businesses far more than money and that most of them are entirely preventable," said Alex Gertsburg, CEO of CoverMySix and the Gertsburg Law Firm. "This is a completely different way of doing business with lawyers. It's about being proactive, not reactive."
CoverMySix is designed for small- and mid-sized organizations without in-house general counsel. At the completion of the audit, organizations receive a report card detailing where they are compliant and non-compliant with key laws affecting their business as well as practical steps to mitigate violations.
"The CoverMySix team unearthed some serious problems I was having especially with employees," said Michael Kislyansky, CEO of Northcoast Auto Mall. "This audit saved me years of revenue that was being eaten up by complaints and lawsuits."
For more information about CoverMySix please visit http://covermysix.com.
About the Gertsburg Law Firm
The Gertsburg Law Firm is changing the character of the attorney-client relationship in business from a cost-center to a trusted advisor. Led by award-winning attorneys with both in-house counsel and large firm complex litigation backgrounds, organizations gain access to business lawyers with real life business experience in a wide variety of industries. This results in a comprehensive and innovative approach to business law that is proactive and consultative, ultimately saving clients money in fees and exposure before issues arise. Located in Chagrin Falls, Ohio, the Gertsburg team of lawyers and support staff leverages their knowledge, broad experience and steadfast dedication to both solving and avoiding clients' business problems, and helping them actually grow their businesses in a way that no other law firm does. Stay up-to-date with the latest issues facing business law and news from the Gertsburg Law Firm at https://www.facebook.com/gertsburglaw/.