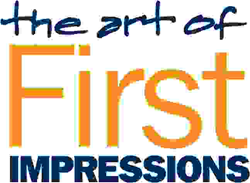 Patient appointments go through the roof when Team Members learn to: establish rapport, convey empathy, exude enthusiasm, and connect with callers, first by 'making a friend' and only then scheduling the appointment
CHICAGO (PRWEB) February 21, 2018
On Friday, February 23rd, the 153rd Annual Midwinter Meeting of the Chicago Dental Society will host Daniel A. 'Danny' Bobrow, MBA (finance), MBA (marketing), president of AIM Dental Marketing, and co-founder and creator, along with Bill Blatchford, DDS of The Art of First Impressions telephone skills mastery curriculum.
Bobrow's presentation, entitled: Connect With Callers: First Impressions Really Do Count
will commence at 1:00 p.m. CST and continue until 2:30 CST
"Even investing in a well thought through and executed, dental marketing plan without first ensuring that those who will be fielding inquiries are thoroughly prepared to convert those inquiries into patient appointments is a quintessential example of placing the cart before the horse." Says Bobrow, a 29 year dental marketing veteran whose company AIM Dental Marketing is the nation's oldest full service dental marketing agency. "By providing the Dental Team with the resources, structure, and training, it can easily convert eighty to ninety percent of prospective patient calls vs. the typical twenty five to thirty five percent. It only makes good business sense, therefore, to ensure your front office team members are 'ready for prime time.' Patient appointments go through the roof when Team Members learn to: establish rapport, convey empathy, exude enthusiasm, and connect with callers, first by 'making a friend' and only then scheduling the appointment. That's why I am both excited and honored to have the opportunity to share this important Message at this year's Midwinter Meeting." Concludes Bobrow.
Drawing upon nearly 30 years experience, the speaker will guide attendees through the process of making a good first impression, from initial phone call to the enrolled new patient.
Key lecture points include: establishing rapport, conveying empathy, exuding enthusiasm and confidence, the art and science of questioning and listening, handling "price shopper," insurance and second opinion calls.
Attendees will leave with a far deeper understanding, as well as ability to quantify the value of enhanced call handling skills for sustained practice growth. They also will master the skills to self-coach and coach others to become master telephone communicators.
Location: McCormick Place West Room: W471A