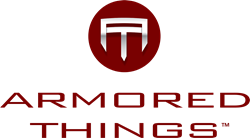 Khalil Yazdi, Former CIO in Residence at Internet2, noted: "… Armored Things is uniquely positioned in partnership with leading research institutions both contributing to and benefiting from the opportunity to work with leading experts in IoT device development, security and data analytics."
BOSTON (PRWEB) February 01, 2018
Armored Things is delighted to announce Advisory Board Committee Member additions with expertise in higher education and product management. We are grateful for the influential individuals that devote time to Armored Things as an Advisory Board Committee Member and look forward to the guidance and substantial achievements they will assist in creating for the company in the near and far future.
Gordon Wishon was previously the Chief Information Officer at ASU from 2010-2017 and for the University of Notre Dame from 2001-2010. Gordon's knowledge in higher education and experience of being an Independent Higher Ed Consultant will greatly increase value for our university customers. Gordon states, "Solutions that Armored Things can offer to military and higher education are both immediate and dramatic." Gordon is "pleased to be able to contribute to their efforts to bring safety and security to communities through technological innovation."
Bruce Maas is the Emeritus CIO and Vice Provost for Information Technology at University of Wisconsin-Madison where he was the senior IT Leader for campus IT services and strategy, and delivered common systems services. Bruce also served as the Board Chair and Director of the Leadership Institute at EDUCAUSE, the national IT organization for higher education. Bruce has been highly engaged in efforts to expand cybersecurity education and bring university research to the market. "The security around so-called Internet of Things devices is a looming national challenge, as is diversity in the information technology profession. Armored Things provides me with the opportunity to help with both of these issues."
Khalil Yazdi is an independent advisor to CIOs and CEOs in the evaluation of tactical direction, product development, and operational management. Dr. Yazdi is the founder of the Open Research Cloud Alliance. Previously, he served as CIO in Residence at Internet2, responsible for cloud services development. Dr. Yazdi also served as Vice Chancellor for IT and System Research at the Pennsylvania State System of Higher Education, and has held faculty and administrative positions at four institutions over 30 years, including over 25 years as a CIO. He is a strong supporter of Armored Things' efforts within the Higher Education community, noting: "… Armored Things is uniquely positioned in partnership with leading research institutions both contributing to and benefiting from the opportunity to work with leading experts in IoT device development, security and data analytics."
About: Armored Things is using Internet of Things devices to keep large venues safe from hackers and terrorists. Automating incident response by engaging devices that are already live in many venues such as lights, cameras, locks, and sensors, Armored Things helps customers save lives, time, and money. We aim to take policy, dusty '3-ring binder' emergency plans, and translate them into instant, technology-based response. Armored Things provides better understanding and control over your environment, which can highlight anomalies and detect unusual behaviors before significant harm is done.