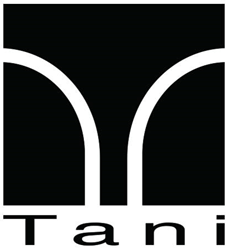 "It comes to no surprise that more of our customers want the Philadelphia Eagles to win this year's Super Bowl. The New England Patriots have won 5 of the past 7 times since Tom Brady has been on the team, and viewers want something different."
NEW YORK (PRWEB) February 02, 2018
Tani USA is a men's upscale underwear and luxury loungewear brand found that 58% of their customers who participated in their contest believe that the Philadelphia Eagles will win this weekend's game, while of those who participated only 42% believed the New England Patriots would win.
Among Philadelphia Eagles fans customers bought

Average Spend ($106)
Boxers (70 percent)
Briefs (15 percent)
Loungewear and Thermals (15 percent)
Among New England Patriots fans customers bought

Average Spend ($122)
Boxers (20 percent)
Briefs (40 percent)
Loungewear and Thermals (40 percent)
Out of the attributes studied Eagles fans prefer boxers over briefs while New England Patriots fans preferred briefs over boxers.
We believe that Patriots fans traveling to Minneapolis bought more warm thermals and loungewear because of the record cold in the game day forecast, the predicted high is 7 degrees, with a low of 5 below zero.
"It comes to no surprise that more of our customers want the Philadelphia Eagles to win this year's Super Bowl. The New England Patriots have won 5 of the past 7 times since Tom Brady has been on the team, and viewers want something different." Said Jeremy Lindy, Marketing Manager for Tani USA.
Poll Methodology
The poll was conducted by Tani USA asking participants letting us know who they wanted to win during the purchasing process. The poll lasted from January 22, 2018, to February 1, 2018.
About Tani USA
Tani USA makes the worlds best, most comfortable mens and women's undergarments that will change the way you think and feel about underwear.
At Tani, we strive to set a new standard in underwear. We do this through innovation in every aspect of the garment. From using new and patented fabrics to developing a better waistband. Tani simply feels better and fits unlike any other. Despite the amazing soft feel of our garments, they are made with high durability and easy washability in mind to ensure long-lasting use.
More information can be found at https://taniusa.com