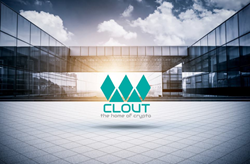 CLOUT offers an alternative for Cryptocurrency ads.
SAN FRANCISCO (PRWEB) February 01, 2018
Facebook is banning all ads related to cryptocurrencies and ICOs. Even ads about Bitcoin. The reason is clear: the social network has had enough of fraudulent and deceptive information.
The policy is understandable: unless Facebook invents a mechanism to filter misleading ads, it is easier to ban them all. However, any moderation is hard to imagine. There are lots of ICO ratings and audit companies that are dealing with the same problem of scam ICOs, deceptive information, and fraud. Still, the number of crowd sales is growing at an unprecedented pace, and so does the number of dirty players. With dozens of crowd sales being announced daily, it would take weeks for experienced experts to analyze them all and decide whether a particular ad is decent or not.
Fortunately, decentralized technologies are not only the source of the problem, but also a solution. The problem of fraud has plagued the crypto-community for years, and it was just a question of time when the community would consolidate in order to sort it out. Now, the solution is here: the CLOUT project.
CLOUT is a decentralized media platform for the crypto-community. It functions as a social media, where users can share, comment, like or dislike pieces of content. The main advantage of CLOUT is its ability to self-regulation. Each user has his own rank that is formed on the base of votes that he receives from the community. If somebody posts dishonest or fraudulent content, other users can dislike it and lower the 'karma' of the author. Projects also have their own ranks that are being formed in the same way. So, the community regulates itself: decent projects and useful pieces of content are being approved and awarded with CLOUT's cryptocurrency by the platform itself and its participants. On the contrary, dishonest projects and pieces of content are being penalized.
Being a media platform for 'all-crypto', CLOUT offers advertising opportunities for its participants. Any project can sign up and start an advertising campaign targeted to a specific crypto-related audience of potential investors. Thanks to its self-regulated mechanism, CLOUT doesn't need a complicated technological solution or manual moderation of advertisement placements. This is all done automatically by the CLOUT reputation system.
Finally, it is worth saying that the Crypto-market really needs some sort of regulation in order to keep the fraudulent projects and authors in check. However, the solution shouldn't be autocratic – like that of Facebook – but use the power of decentralized technologies instead. Just like CLOUT does, for example. https://www.clout.io