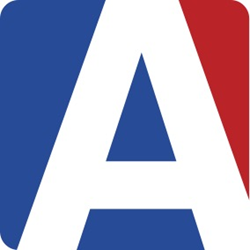 "The direct integration into Aeries SIS, the oversight for our customer districts, the peace of mind that comes from PayPal-backed payments -- it all adds up to a great experience for both education agencies and the families they serve."
ANAHEIM, Calif. (PRWEB) February 27, 2018
Today, Aeries Software, developer of the leading Student Information System Aeries SIS, announced it would immediately begin offering customers a tool allowing schools to collect fees online from parents and students. Aeries partnered with established educational fundraising platform, Edbacker, to integrate payment processing functionality directly into the SIS platform.
Of the product release, Aeries Software Vice President Brent Lloyd said, "Processing payments online isn't a new concept, but many of our customer districts are still managing payments through an arduous, offline, manual process. The pioneering Edbacker platform brings that missing piece of convenience for parents and students with fees to pay, and crucial oversight and accountability for districts accepting those payments in the cloud."
Aeries' partner Edbacker, an online fundraising and donation management platform, brings a proven and reliable infrastructure to Aeries Financials for easy payment processing. Additionally, the platform offers comprehensive crowdsourced fundraising campaign functionality via the core Edbacker product that districts can opt-in to if desired, on top of the basic payment processing.
"We're excited to enable parents and students to pay districts what they owe with their credit cards from the comfort of their homes," Aeries Software President Barry Lloyd said. "The direct integration into Aeries SIS, the oversight for our customer districts, the peace of mind that comes from PayPal-backed payments -- it all adds up to a great experience for both education agencies and the families they serve."
"EdBacker is honored to partner with Aeries SIS to enable districts, parents and students with a more intuitive platform to ease the burden of fundraising," said Gary Hensley, CEO of EdBacker. "The EdBacker fundraising solution is designed to help engage more supporters, raise more funds and allow districts to manage the fundraising process more easily and effectively."
About Aeries
Since opening in 1995, Aeries Software has successfully implemented the Aeries® Student Information System in over 600 public school districts and education agencies. Our unmatched experience in the development, implementation, and support of K-12 SIS applications enables us to provide superior and cost-effective products and services. – http://www.aeries.com
About Edbacker, a LivingTree Company
Edbacker is not just a product – we are a response to a problem: America's educational funding gap, and the lack of technology resources designed for the parents who are tirelessly working to improve the lives of our nation's students. Edbacker is the user-friendly online platform designed to bring parents,corporations and districts together to fill this funding gap. As the nation's first platform designed specifically for PTAs and PTOS, districts, and educational foundations, Edbacker makes fundraising, donor management and parent communication easier than ever before. http://www.edbacker.com
About Living Tree
Founded in 2012, LivingTree's mission is to connect the people who raise, develop, and educate our children. Through its fundraising platform LivingTree Giving, teacher based messaging app LivingTree Messenger, and communication and parent engagement platform LivingTree Connect, LivingTree aims to better serve and connect school communities. LivingTree has been recognized for its work by the Stevie® Awards for Women in Business as the 2016 Gold Community Involvement Program of the Year and 2016 Silver Smartphone App of the Year. http://www.LivingTree.com