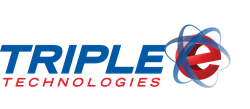 "We always dedicate time and resources to ensuring we are maintaining the highest level of security standards for our products."
POST FALLS, Idaho (PRWEB) February 02, 2018
Triple E Technologies, LLC (Triple E), a leading provider of software solutions for convenience stores and fueling sites, announced today that their OneTouch Suite 5.113 software has been revalidated against version 3.2 of the Payment Application Data Security Standard (PA-DSS).
PA-DSS 3.2 is a globally recognized set of security standards and contains in-depth software development requirements that vendor applications must follow in order to receive official certification.
Triple E's revalidation means that they have maintained compliance with PA-DSS since their initial certification last March and that their software continues to meet the latest industry standards for securely processing payment card transactions.
"We are very proud to have been revalidated for PA-DSS 3.2 compliance," said Dan Eloe, Triple E CEO/GM. "At Triple E, we take our compliance very seriously and always dedicate time and resources to ensuring we are maintaining the highest level of security standards for our products."