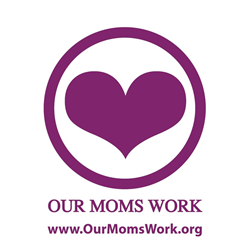 Join Our Moms Work today to celebrate and help 100 awesome moms find jobs they love in 2018
SANTA MONICA, Calif. (PRWEB) February 02, 2018
Recruiting for Good a staffing agency is offering companies and nonprofits committed to help hire moms; 'no cost' staffing services for administration, marketing (PR, social media), and operations (HR, legal, sales) positions in 2018.
According to Carlos Cymerman, founder of Recruiting for Good, "We love to celebrate and help 100 moms find jobs they love in 2018. And give companies and nonprofits a financial incentive to participate and help moms."
How Companies and Nonprofits Participate
1) Simply send open positions to Carlos(at)RecruitingforGood(dot)com.
2) Recruiting for Good staff finds qualified moms for open positions.
3) Recruiting for Good helps coordinate and schedule interviews.
How Moms Participate
1) Serving moms who live in Beach Cities, Culver City, Southbay, SFV, or Westside.
2) Moms need to attend fun Beauty Foodie parties to be represented for job placement services.
3) Moms RSVP to reserve spot for next party with Susan(at)OurMomsWork(dot)org.
Carlos Cymerman adds,"Every day is joyous, when we call a mom and say 'You Got the Job'."
About
Recruiting for Good since 1998, has been connecting talented Accounting/Finance, Engineering, and IT professionals to great jobs. "Our fun cause is to help moms find jobs they love."
Our Moms Work is an intentional social community celebrating and helping moms find jobs they love. L.A. Moms are invited to Beauty Foodie Parties to be inspired, meet like-minded friends, and find a job to love. to learn more visit http://www.OurMomsWork.org