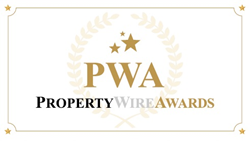 We are delighted to be nominated in the Best Student Property Investment Provider category in the 2018 Property Wire Awards.
(PRWEB UK) 5 February 2018
Experience Invest have announced their nomination for the upcoming 2018 Property Wire Awards. This is their first nomination and marks a milestone in the company's history. Property Wire is an online channel focused on news from both the residential and commercial real estate sectors. The inaugural property awards will be held on the 24th of March 2017 at M by Montcalm in London's Old Street. Its aim is to reward excellence in property and acknowledging the achievements of UK companies in the industry.
Each year, Property Wire aims to recognise the best performers in the industry. The Awards cover a host of property-related categories, including Best Lettings Agent, Developer of the Year and Development of the Year. The Awards have a focus on celebrating those businesses that embrace change within the industry and work hard to push the boundaries of UK property investment in a positive and professional manner.
In the running to be crowned this year's Best Student Property Investment Provider, Experience Invest will be going up against a host of opponents, which are yet to be confirmed. Nominations for the awards remain open until the end of the month and, following that, voting for this year's winners will begin one week later. All of the winners will be announced at a gala awards ceremony that is to be held on March 23rd at London's Eight Club Moorgate.
Jerald Solis, Experience Invest Business Development and Acquisitions Director, commented:
"We are delighted to be nominated in the Best Student Property Investment Provider category in the 2018 Property Wire Awards. We have provided investors with high yielding student properties since 2011 and we have provided some of the best purpose-built developments available on the market. Our happy clients and repeat clients have been enjoying assured rental returns from this profitable market and we are honoured to be recognised as a leader in the student property sector."
Experience Invest has been trading over 14 years and boasts an excellent track record. They have worked with over 120,000 clients around the world since 2004. Over the past 18 months, they have sold more than 1,200 properties in over 50 countries. Experience Invest have an extensive portfolio of student developments includes purpose-built accommodation in cities across the country. Standout developments for our investors to date include Aura Student Liverpool and Opto Student Newcastle, both of which will offer an assured NET per annum returns of at least eight per cent for the first five years. Having the recognition of being nominated for this award is a great achievement for the company and reflects their dedication to the industry.